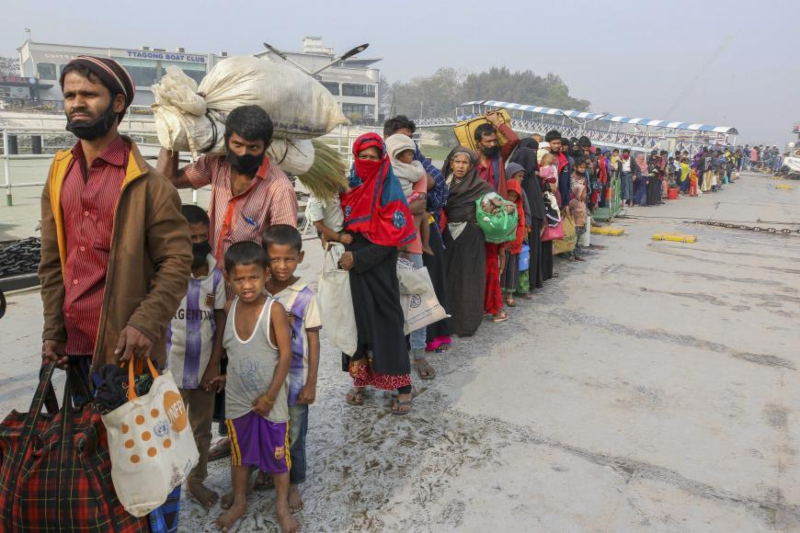 rohingya refugees (1)
Human Rights Watch has accused United Nations refugee agency of improperly collecting and sharing personal information of Rohingya community refugees with Bangladesh authorities, who in turn shared it with Myanmar for verifying their repatriation status. HRW has questioned the act by UN agency in which it failed to conduct a full impact of data assessment as required by the policies. The agency also in many cases did not obtain a formal informed consent from the refugees whose data was shared with Myanmar.
Thousands of Rohingya refugees that fled Myanmar are now living in Bangladeshi refugee camps. UNHCR (UN High Commissioner for Refugees) has registered hundreds and thousands of these refugees since 2018 after which the government of Bangladesh has issued them identity cards, called as "Smart Cards", that are required to receive essential aid services. Bangladesh has shared this information, along with refugees' photograph, finger prints and other biographic data with Myanmar to identify possible repatriation.
Related Posts
Lama Fakih, crisis and conflict director at Human Rights Watch said, "The UN refugee agency's data collection practices with Rohingya in Bangladesh were contrary to the agency's own policies and exposed refugees to further risk. UNHCR should only allow data that it collects to be shared with countries of origin when it has properly obtained free and informed consent from participants."
UNHCR has denied all accusations around policy violations or faulty collection and sharing of refugee data. It added that required consent was obtained prior to the process, citing that the objective is to explore better durable solutions for the Rohingya refugees and not putting them at risk. Over 800,000 Rohingya fled Myanmar since 2016 in an attempt to flee the genocide and acts against humanity against the community in nation, and reached Bangladesh. Meanwhile, the Myanmar government continues to carry out acts of apartheid and persecution against the remaining Rohingya population in the country.