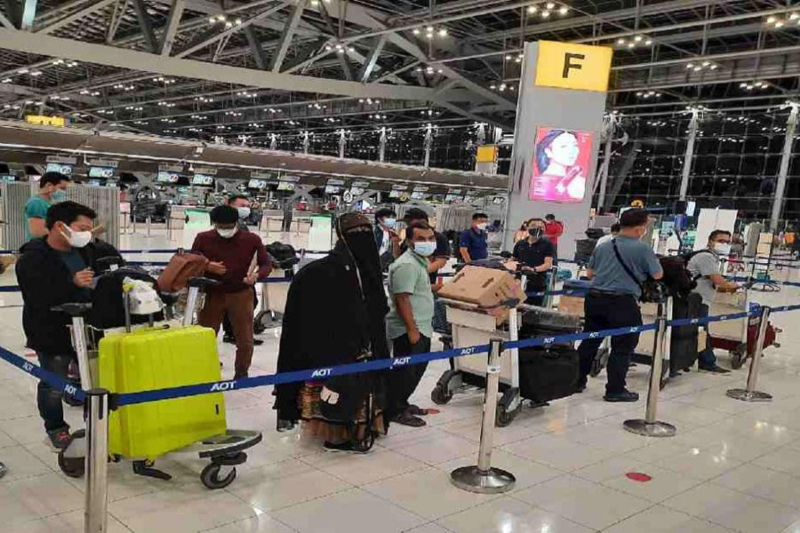 bangladesh from bangkok
After forceful extension of theri stays in Thailand, 68 Bangladeshi people have finally repatriated back to the country. On Sunday, the Bangladeshi embassy in Bangkok highlighted the repatriation efforts.
68 Bangladeshis along with Indian and Thai nationals have been repatriated to Bangladesh from Thailand by a special Biman Bangladesh Airlines flight. The Bangladhesi government remains committed to help the people who are stuck in other countries and also extend all possible help to the Bangladeshis living abroad.
Related Posts
The Ministry of Foreign Affairs on Sunday confirmed that The Biman Bangladesh flight arrived at Hazrat Shahjalal International Airport on Saturday. The Bangladeshi ambassador to Thailand also thanked Thailand's government for cooperating with its affairs and understanding the issue.
Covid-19 broke out last year banning any international travel given the spread of the virus. The pandemic also meant that many of the people were stuck in other countries for reasons that remain unknown. In an attempt to help the Bangladeshi nationals, the embassy has facilitated 16 special lights from Bangkok to Dhaka.