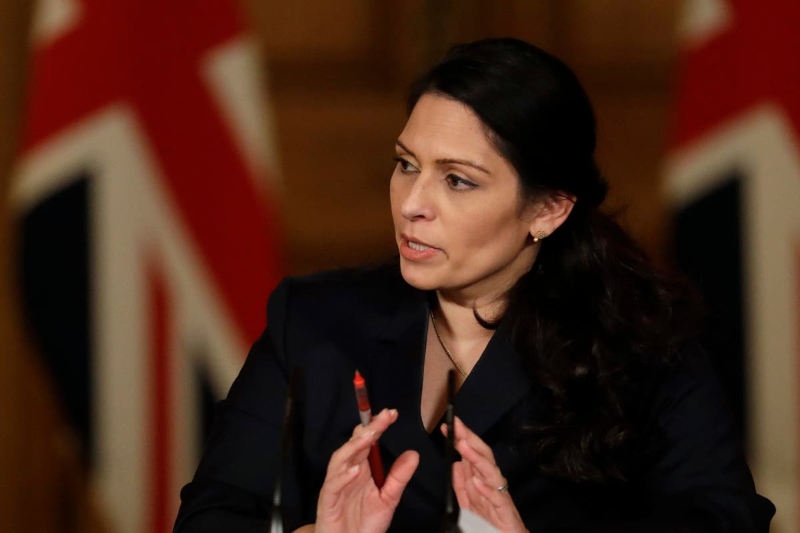 priti patel asylum seekers
Home Department under Home Secretary Priti Patel is all set to raise curtain for an array of new laws that would pave way for offshore centres for asylum seekers and also criminal charges for migrants who entered UK illegally and knowingly.
The proposal for new bill The Nationality and Borders Bill, formerly known as Sovereign Borders Bill is being rebuked by campaigners for approaching a hardline side and targeting thousands of vulnerable migrants who are seeking a better life. The Home Office is however, defends the bill to be the savior of UK's broken asylum system which will make it hard for illegal migrants trying to settle in the UK.
Related Posts
Home Secretary Priti Patel has made it her aim to crackdown "vile criminals" who are running a human smuggling business across the channel. She said this bill is the part of that modus operandi. Patel said that if the bill is passed people smugglers would be subjected to tougher sentencing, up to life imprisonment. Patel also seeks to make removal of illegal migrants easier and also punish countries that deny taking back their own citizens. The proposal will also enable removal of asylum seekers and sending them to offshore centres. The asylum seekers will have to live at these centres while their applications or claims are being processed.
Patel said, "For too long, our broken asylum system has lined the pockets of the vile criminal gangs who cheat the system. This isn't fair to the vulnerable people who need protection or the British public who pay for it. It's time to act."
"This legislation delivers on what the British people have voted for time and time again – for the UK to take full control of its borders. It paves the way for a fair but firm system that will break the business model of the gangs that facilitate dangerous and illegal journeys to the UK while speeding up the removal of those with no right to be here," she added.
The bill also includes proposals for legal system reform to "make it fairer, with faster access to justice to help prevent the need for last-minute legal claims".
British Red Cross (BRC) welcomed the long due reforms to UK's asylum system. But at the same time it also stressed on keeping fairness and compassion at central focus for any decision. Mike Adamson, the BRC's chief executive said, "We have major concerns about the proposals, which would see someone's case and the support they receive judged on how they entered the country, rather than the dangers they face. As MPs begin to work on the bill, we urge them to remember that behind a term like 'refugee' or 'asylum seeker' is a person who simply wants to live safely, have the chance to rebuild their life and contribute to communities."