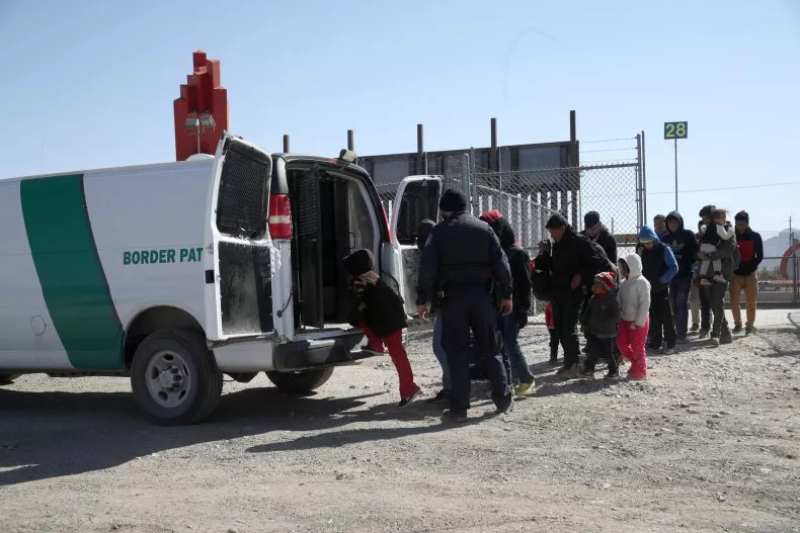 mexico migrant family
On Tuesday, the Mexican government expressed that they are looking for the family members of a 2-year-old kid who was found abandoned near a truck that had brought more than 100 migrants in cramped conditions.
According to a report by UNICEF, amid the COVID-19 pandemic, the rise in unaccompanied migrant kids and the entry of complete families has put critical pressure on Mexican humanitarian centers.
The kid was found standing alone without a shirt surrounded by half-empty water bottles, snacks, and scattered clothes from other migrants, black trash bags on the road.
Veracruz state lawyer for the security of children and teenagers, Lutgarda Madrigal stated it was still unclear where the kid was from. 
Related Posts
"As of now, nobody has inquired some information about him," she stated in a telephone interview. "We're in touch with the offices of both Guatemala and Honduras," the kid was not injured, Madrigal added.
The authorities have not issued the name of the kid. They will move the kid to a social help center for unaccompanied migrant minors in Xalapa.
Many children from Central America have crossed unlawfully from Mexico into the United States borders without their families this year, as per the U.S. Customs and Border Protection data.
Last week, U.S. VP Kamala Harris visited the border patrol area near the U.S.- Mexico line of control and urged to concentrate on children and finding migration solutions.
Addressing journalists after her visit, Harris stated that the border tour reinforced the call to address and find out the underlying problem of the surge in illegal or undocumented migrants from Central America.