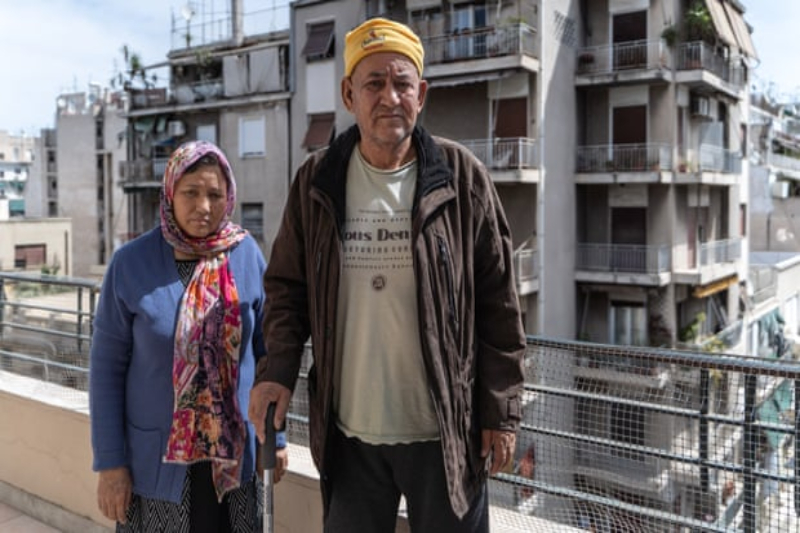 brexit refugee
No 10 has been accused regularly of failing to keep the most vulnerable of refugees in country. This has been aggravated post Brexit after the Home Office failed to reunite refugees with their families well within their right under the EU law. This has blatantly tortured survivors and left lone children stranded.
Johnson government in UK had invited criticism after it announced family reunion law would be obsolete once UK leaves the EU. However, it added that cases under way till that date would be processed. But after Brexit there has been no clear passage legally to carry out the transfers, said charity Safe Passage and UN refugee agency (UNHCR). Furthermore, lawyers in Greece and Italy say that Home Office has stopped responding to calls for rearranging family reunions that have been delayed due to pandemic.
Ewaz, 71, and Safora Faqiri, 64, Afghani couple who0 had been subject to severe torture at hands of Taliban, arrived in Greek island Lesbos in January 2019. They have been now stuck in Greece for over a year despite having legal permission to join their son and family in UK. After obtaining permission last August, they should have traveled to the UK within six months under EU law. But due to COVID-19 their reunion has been delayed, as has for many others.
Amanda Muñoz de Toro, from Fenix Humanitarian Legal Aid, is the couple's lawyer. "It took the Fenix team, and our legal partners in the UK, three applications and five appeals for the UK to finally grant permission for the couple to join their son. Throughout the 18-month process, the UK repeatedly took steps to frustrate the process and avoid their legal obligations," she said. "Although it was the responsibility of Greece to transfer the couple before the six-month deadline, before Brexit, there were options to ask for an extension. As a result of the UK's exit from the EU, there is no longer a legal procedure for these cases. Without a legal framework to pressure, this is now a political issue rather than a legal one."
UNHCR in Italy has raised concerns about lack of communication and information from UK government. UNHCR spokesperson said, "Without clear answers, minors often lose faith in the possibility of reuniting through a regular procedure and decide to try to reach their families on their own, risking abuse and exploitation."
Related Posts
Giving response, UK said, "Protecting vulnerable children is an absolute priority for the government. In 2019, the UK received more asylum claims from unaccompanied children than any other European country, including Greece and Italy. Once the UK accepts a request to transfer a child, it is the responsibility of the country that submitted it to make necessary arrangements to complete the transfer and we work with them to ensure this happens as quickly as possible."