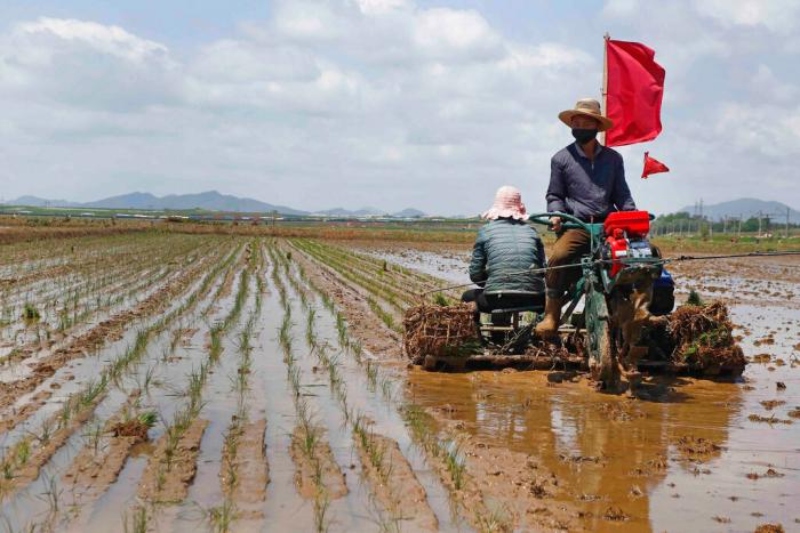 North Korea Controls Youth Through 'Hard Labor
North Korea's leader Kim Jong Un recently appreciated the Youth of the country for 'volunteering' for the hard labor required in the country. Human Rights activists now start doubting the 'appreciation' shown by the North Korean leader saying that he was indirectly talking about all the abuse that the people went through.
Like all other countries, North Korea was also hit by the covid-19 pandemic but things were worse for the nation given the already strict parameters people had to abide by in order to stay safe in the country.
Even now, the borders of the nations stay sealed and at a time like this, Jong Un stressing on 'volunteering' makes things worse as it projects the level of work that is required to be done in the country to continue with the day today activities.
The North Korean standards of hard labour only further explain how difficult it has become for the North Koreans to survive. Experts are seriously worried about their conditions after reports of severe malnutrition surfaced on the internet.
Related Posts
Human Rights atrocities are increasing at a deadly speed and with the pandemic in view, the supreme leader is resorting to manual labor practices by involving people in heavy mining, farming and construction practices. The leader clearly wants to boost domestic production of the country. While this may be beneficial for some other countries or with someone else as a leader but with the North Korean commander things change entirely.
As per a report by the human rights watch, in order to increase the production, the leader is asking these people to work limitlessly and prove his point, he is calling them 'volunteers'. They also revealed that the people are required to work in mines, farms, or construction sites involving backbreaking labor. Even the conditions they are working in are reportedly so dangerous that they can succumb to conditions in no time.
These practices straight away violate the safety codes set for the labor work. Neither are these workers paid on time nor are they receiving proper safety conditions to have a safe work environment and given all this, human rights activists are concerned that they will have a fatal end and it will entirely be Kim Jong Un's fault. However, there will probably be no legal situations against North Korea as it remains one of the very few countries that is not a member of the International Labor Organization (ILO).