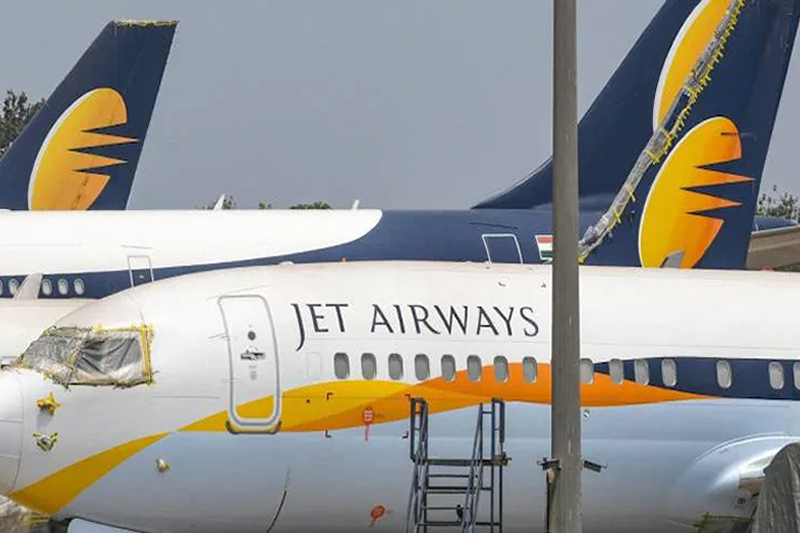 Jet Airways staffs seek help from India labor dept

India-Jet Airways staff has approached the Labor Department of India urging them to summon the Jet Airways management, that includes former Chairman of the airways Mr. Naresh Goyal over issues including non-payment of gratuity and outstanding salary amount.
Jet Airways Officers and Staff Association has written a letter to the Deputy Chief Labor Commissioner urging him to call the Monitoring Committee that is handling the issue for Jalan-Kalrock consortium, the winning bidder, and give adequate order. National Company Law Tribunal (NCLT) had approved plan of the consortium on June 22, that was extending for the grounded jets of the airlines. A Monitoring Committee comprising of seven members was also formed to manage daily affairs of Jet Airways until completion of insolvency resolution process.
It was already announced by the consortium that Jet Airways 2.0 will revive domestic operations by 2022 first quarter. By last quarter of next year short haul international flights will also be started. Earlier this month the consortium announced first route of Jet Airways domestic flight – Delhi-Mumbai route.
The now public NCLT order offers vey less settlements for the employees, that stands at INR 52 crore. NCLT was made aware by the Association members of Resolution Plan through Intervention Application. Copy of this letter was sent to Mr. Goyal, Jet Airways Management Committee's Authorised Representative, Ashish Chhawcharria.
Related Posts
"There appears to be an effort to revive the Company with its own aeroplanes and Air Operator Permit without any consideration to the legitimate and legal dues of the employees. We affirm that gratuity is a statutory due and needs to be settled by the employer without delay/ and make payments with an interest at 12 per cent as awarded by courts," the Association said in the letter. It is also mentioned by the Association that employees have not received any response to the submitted claims. "We request you to kindly call the monitoring Committee, who are handling the matter for the Successful Resolution Applicant (SRA), officials in this matter and pass a suitable order. The Jet Airways 1.0 management has shirked all responsibility of the matter and may not even attend the meeting and hence they need to be summoned to your office by an order of the controlling authority," the letter stated.