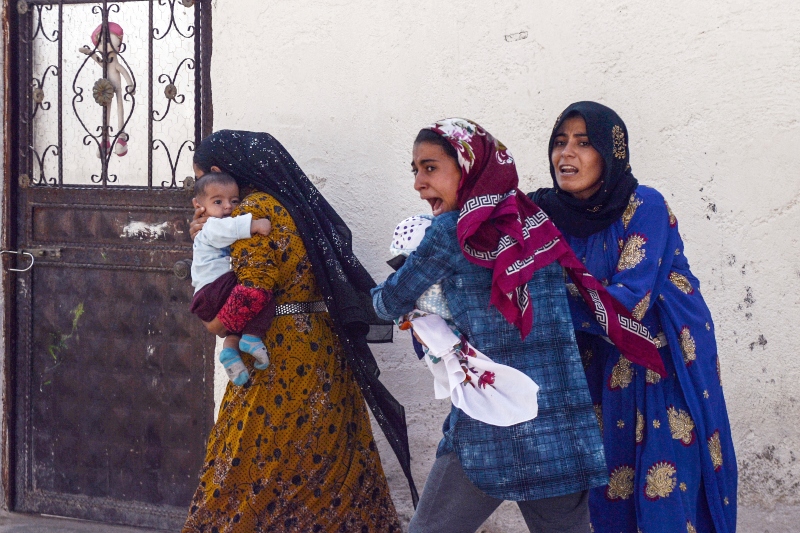 syrian refugees returning home face torture, abuse

Syria – Latest report by Human Rights Watch released today bares open the plight of returning Syrian refugees. According to the global watchdog's report, the Syrian refugees who returned to the country between 2017 and 2021 from Jordan and Lebanon have been subjected to extreme abuse and persecution at the hands of Syrian authorities and militia.
The Human Rights Watch's 72 page report titled "Our Lives Are Like Death: Syrian Refugee Returns from Lebanon and Jordan," has noted that Syria is not a safe place for returning refugees. The report is based on interviews conducted by HRW of 65 returnees and their families. The watchdog in the report has documented 21 cases of arrest and arbitrary detention, 13 cases of torture, 3 kidnappings, 5 extrajudicial killings, 17 enforced disappearances, and 1 case of alleged sexual violence. Additionally, HRW also interviewed three lawyers from Jordan, Lebanon and Syria, along with four research experts from Syria, non government organizations and UN humanitarian agencies.
Related Posts
"The harrowing accounts of torture, enforced disappearance, and abuse that refugees who went back to Syria endured should make it patently clear that Syria is not safe for returns," said Nadia Hardman, refugee and migrant rights researcher. "Widespread property rights violations and other economic hardships also make a sustainable return impossible for many."
The findings by Human Rights Watch are consistent with similar findings by other humanitarian organizations, journalists and Syria UN Commission of Inquiry. All the entities have reported multiple incidents of uncalled for detentions, arrests, torture, forced disappearances and executions. The UNHCR (United Nations Human Rights Council) too maintains that Syria remains unsafe, adding it will not facilitate mass returns of refugees in absence of critical protection conditions.
But, despite the findings by multiple agencies, countries continue to support and promote return of refugees. "No country should be forcing refugees to return to Syria, so long as the Syrian government commits widespread human rights abuses," Hardman said. "A decade on, returning refugees are still at risk of persecution from the same government they fled."