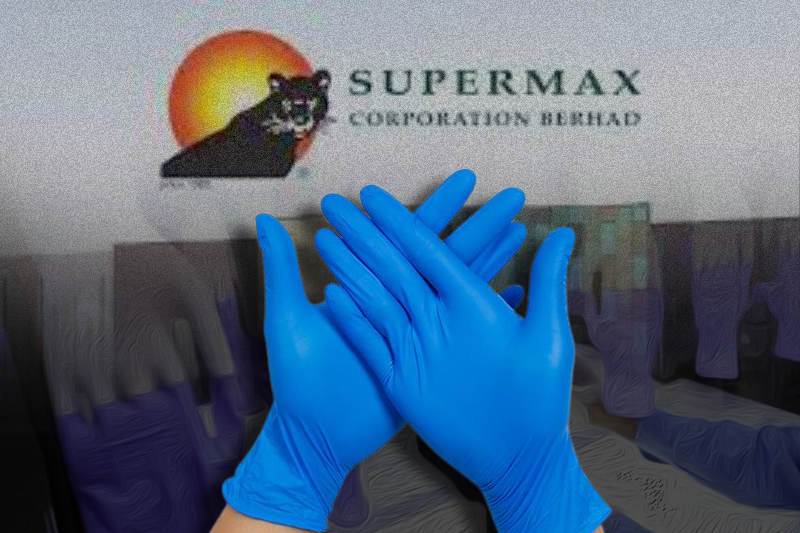 us bans malaysian company's rubber gloves on forced labor concerns
Last updated on October 22nd, 2021 at 10:34 am

Malaysia – Malaysian glove making company Supermax Healthcare is in dire straits as US bans it from selling gloves over suspected allegations of using forced labor, recent reports have confirmed.
The US Customs and Border Protection (CBP) has now issued a 'Withhold Release Order' that prohibits imports based on reasonable information that indicates the use of forced labour in Supermax's manufacturing operations.   
According to the US Homeland Security sources, "CBP has already identified ten of the International Labor Organizational indicators that confirm forced labor during investigations."
Malaysian companies have increasingly come under scrutiny over their malpractices over labor use and exploitation at the hands of employers. Most of these are foreign workers that comprise a significant part of the manufacturing workforce. Malaysia is a huge market for components and palm oil.
Related Posts
As identified by CBP, of the 11 indicators, Supermax is in violation of 10. The CBP have referred to indicators forced labour identified by the International Labour Organisation that include excessive hours, debt bondage, physical and sexual violence, abusive working and living conditions. 
Specific indicators have not been disclosed as of now. In September, an Associated Press investigation found out how badly were Malaysian palm oil companies treated its migrant and labor work force. This is considered an important but invisible workforce consisting of millions of laborers from some of the poorest corners of Asia, many of them enduring various forms of exploitation, with the most serious abuses including child labor, outright slavery and allegations of rape. Together, the two countries produce about 85% of the world's estimated $65 billion palm oil supply. Covid times reported inhuman working conditions for glove and latex PPE gear makers. In June 2020, another media investigation caught Malaysia's largest medical glove manufacturing company. Top Glove factories in Malaysia showed evidence of exploitative practices like low wages, excessive overtime, illegal deductions from workers' salaries, extortionate recruitment fees, poor living conditions and lack of social distancing arrangements. Top Glove denied the accusations. Since the Covid crises, the company reported a 366% increase in quarterly profits because of PPE demand during the COVID-19 pandemic.