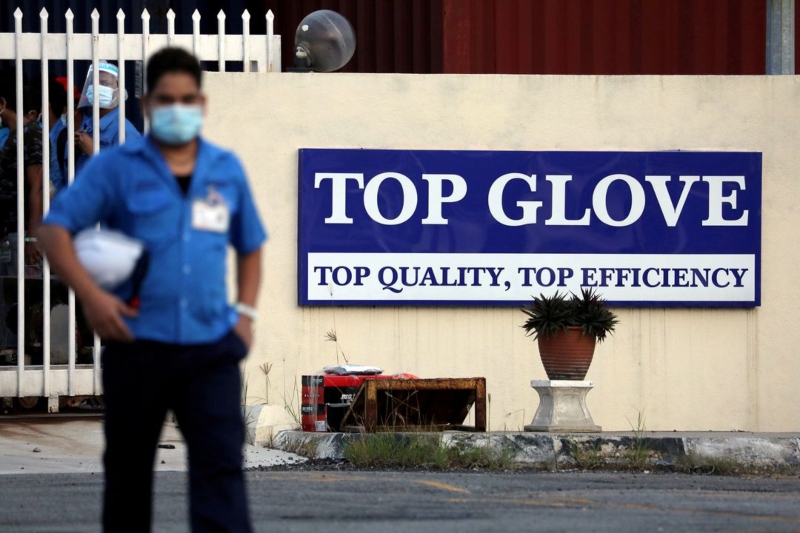 u.s. lifts import ban on malaysia's top glove over forced labour concerns

Malaysia – As US continues to systematically ban the top Malaysian glove making companies in the last 15 months, Smart Glove is waking up to the moment and stepping in to check forced labor allegations.
The US Customs authorities refused to accept shipments by Smart Glove company on the pretext that they had evidence that indicated Smart Glove was involved in the 'inhumane practice'. As of now, top manufacturers like Top Glove and Supermax have also faced similar penalties.
Post the ban, Smart Glove is now claiming Malaysia's Smart Glove has always opposed to forced labour and remains committed to the well-being of its workers. In response to the ban, the Malaysian company has responded in an emailed statement saying that it has asked for more information about the ban and that it would look to resolve the action. "Smart Glove stands against forced labour and is committed to all of our workers' health, safety and well-being; and we remain dedicated to their welfare," it said.
Related Posts
Malaysian factories – which make everything from palm oil to medical gloves and iPhone components – have come under increasing scrutiny over allegations of abuse of foreign workers. The Malaysian companies are known to make over 60 per cent of the world's disposable gloves, including domestic-use rubber versions as well as the medical variants that have been in high demand due to the pandemic.
It is worth noting that it has taken American sanctions and bans for the Malaysian companies to rise to the moment and put a stop to inhuman practices. Top Gloves was banned in July and its ban was lifted once it could assure compliance to the International Labor Organization standards. The same protocol has been followed for Supermax Corp.
Malaysian manufacturers have continued to complain of labor shortage since the pandemic lockdowns and therefore have been passing on the pressure to all those who are currently working with them. This means, less breaks, long work hours, no holidays, low pay with no overtime, unhygienic working conditions, etc.