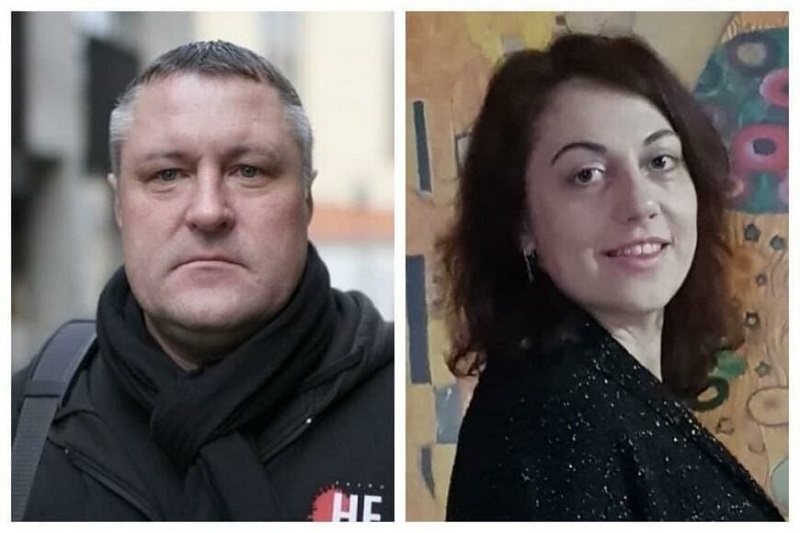 belarus members of human rights group viasna sentenced
Last updated on November 5th, 2021 at 05:25 am

Belarus– On Wednesday, the Centraĺny District Court in Homieĺ gave a verdict in the politically motivated case against two human rights defenders of Viasna – a Belarusian human rights group.
The court sentenced the chief of Viasna's Homieĺ office Leanid Sudalenka to three years and Viasna's volunteer Tatsiana Lasitsa to two and a half years in prison.
A total of 18 international and Belarusian firms call on Belarusian authorities to annul the outrageous verdict immediately and drop all charges against Lasitsa and Sudalenka. Meanwhile, people have also protested for five other members of Viasna who are in jail on politically motivated charges.
The prosecutor's office, on October 14, had requested three years' imprisonment for Lasitsa and Sudalenka on charges of "financing, training, organizing, and preparation of actions violating public order and sponsoring such activities." It merits mentioning that the charges were followed by absurd "evidence," such as Sudalenka's Facebook post asking to buy firewood for the family of a person accused of "mass rioting" – in link with the peaceful protests of 2020.
Lasitsa and Sudalenka have been in pretrial detention for above nine months, arrested on January 21 and 18, respectively. Their trial started in early September, and the media was not allowed to cover it.
On January 18, authorities held Viasna's volunteer Maryia Tarasenka in connection to Lasitsa and Sudalenka's case. She was freed under her own recognizance three days after the arrest. Mariya left Belarus after the prosecutor's office asked for two-and-a-half years' imprisonment for her in October.
It merits mentioning that five other Viasna members currently behind bars are: Ales Bialiatski, Valiantsin Stefanovic, Uladzimir Labkovich, Marfa Rabkova, Andrei Chapyuk.