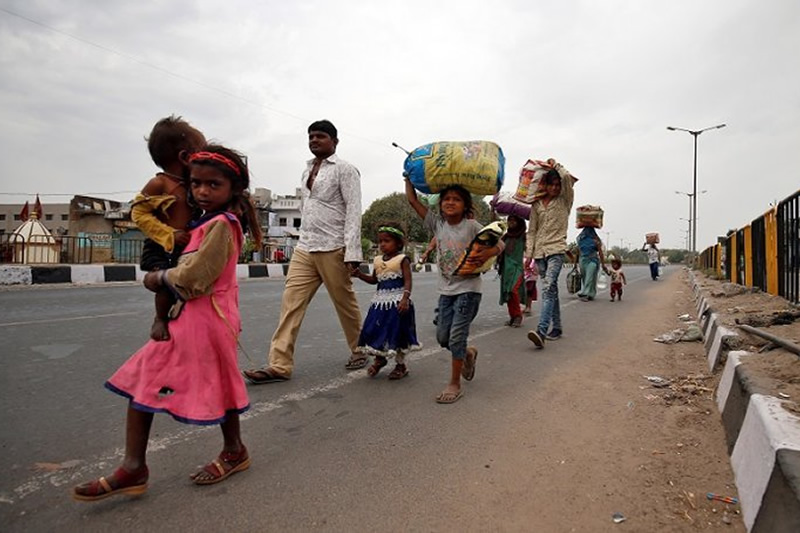 Migrant workers' children can't go back to schools in Dakshina Kannada

Karnataka – Dakshina Kannada District had announced its decision to resume classes from class six to ten but as per reports not everybody has returned to the schools. The report in local media shows that even after a week since the passing of the order, the children of migrant labourers have not returned to schools.
The attendance in these schools is unable to reach its full potential due to these children, about whom the authorities are not informed about. The concerned authorities noted that nearly five percent of the children of migrant labourers have not made their way back to the school.
The children of the workers constitute around eight percent of the total strength and majority of them have not retend, concerning the authorities even more. The deputy director of public instruction stressed that students returning to the school depends on their parents.
Many were able to return as their parents returned to their districts but the ones who did not make a return is majorly due to their parents. Malleswamy further added that noting the current situation, the admission date has been extended to October end.
He also added that to know how many students have missed their education or classes we will have to wait till the end of the month. Other officials from the department explained that many of the absent workers from the district belonged to the construction sector, which is yet to fully recover.
Related Posts
They are also concerned about the instestity of the coronavirus pandemic in their respective districts, which is making them question their decision to return, added the DPI official.
The authorities are expecting more children to join school after meals are resumed. It has been a tough call for migrants to return to their place of work given the concern of the virus spreading. The pandemic has also made children leave school due to their closure and as the officials earlier anticipated, this step stopped them from returning due to the change of locations.