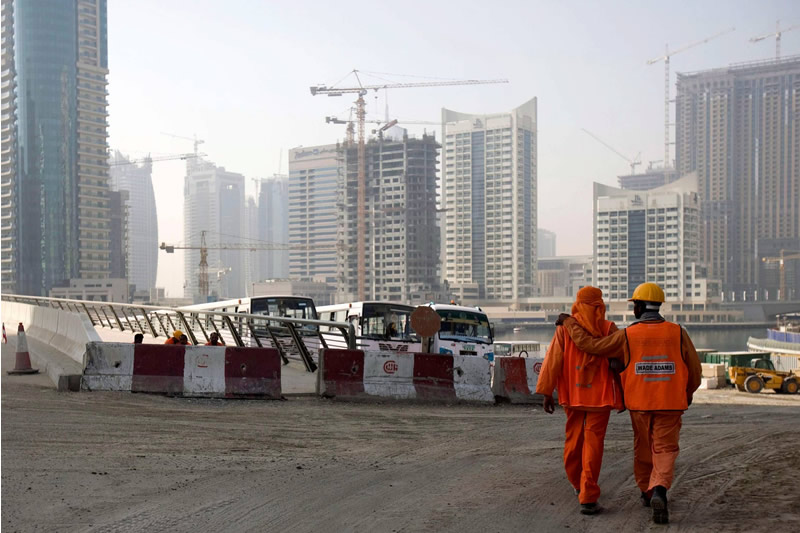 500 Nigerian migrant workers have lost their job in UAE

United Arab Emirates(UAE) – Near to 500 Nigerian migrant workers have lost their job in UAE as their government denies work permits. Since July this year, Nigerian have been complaining that were especially being targeted and were being victimised solely on account of their nationality.
Ministry of Human Resources and Emiratisation (MORHE) who is in charge of regulating labour affairs, have denied the Nigerian workers of their job and basic means to earn. It should be noted that all the work permit restrictions does not apply to Nigerians working in free-zone areas as they do not require work permits to get their Employment Visas from immigration.
However, the majority of companies in the UAE is in areas designated 'mainland' and come under the Ministry of Labour, which must issue work permits before Employment Visas are issued. Creating more problems for the workers, the National Bureau of Statistics and UNDP surveyed nearly 3,000 businesses in the formal and informal sectors in Nigeria and stated that Nigerian workers were out of a job in the fourth quarter of 2020, a situation worsened by the pandemic.
Related Posts
An analyst stated that UAE is taking this bold step of denying the work permit as several business sectors complained about revenue declines, higher costs and an inadequate safety net for those in the informal sector.
This furthermore added the disruption that is now leaving a lasting impact on enterprises. Only a few in the utilities, financial and health sectors reported gains from the previous year.
Taking a stance and justifying their action, UAE ambassador stated that it is a diplomatic issue between the two countries and there are still ongoing discussions between Nigeria and UAE. It has been very difficult for Nigerians out here. Over 500 Nigerians are affected. Most of those who lost their jobs have gone back home while some are still here trying to see when this issue would be discussed.