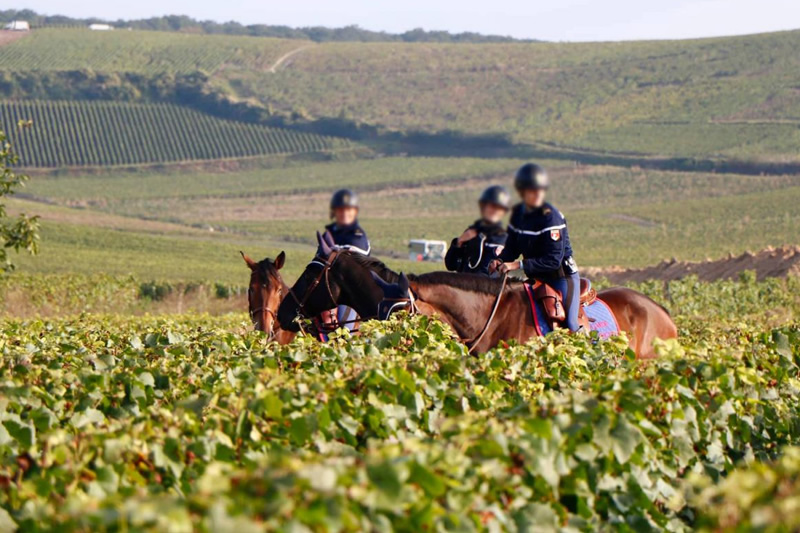 Europol strikes against labor exploitation in agricultural lands

Europe – Last month, a Europe-wide sting operation was conducted by law enforcement authorities in an attempt to stem down widespread labor exploitation. On Tuesday, Europol, the European Union police agency announced that raids were carried out at hundreds of vineyards and farms across the continent. The raids were conducted between September 9 to 16 through coordination between the Europol and police agency.
The raids led to arrest of eight suspects in France and four in Spain. Furthermore, a total of 54 suspected human traffickers were identified in France, Italy, Spain and Latvia. Europol authorities also found more than 250 possible victims of exploitation in the raids. The raids were conducted at the peak of harvesting season in Europe. "Labor exploitation is a very lucrative criminal activity, damaging the health and rights of the victims," Europol said. Agricultural lands in Europe employ seasonal workers at this time, who are victims of human trafficking and are subjected to poor working conditions and given low wages.
The operation was led by France and included various law enforcement agencies like police, immigration and border guards, labor inspectorates and tax authorities from Bulgaria, Cyprus, Finland, Italy, Latvia, the Netherlands and Spain. The operation was conducted by approximately 2050 officers across the countries. During the week long operation various conducts included:
12 arrests (8 in France and 4 in Spain)
54 suspected traffickers identified (27 in France, 21 in Italy, 2 in Latvia, 4 in Spain)
269 possible victims of exploitation identified, 81 of which of trafficking of human beings (17 in Cyprus, 91 in France, 134 in Italy, 24 in Spain and 3 in Latvia)
704 locations (vineyards, farms and others) checked
273 vehicles checked
4014 people checked
126 new investigations initiated (14 in Finland, 93 in France, 2 in Italy, 9 in Latvia, 4 in the Netherlands and 4 in Spain)
Related Posts
Farms and vineyards are considered the most vulnerable to workers exploitation. The raids were conducted keeping focus on working conditions of the employees. The raid targeted criminal networks and groups that aided human trafficking and "brokered" employment in illegal market across Europe. "Severe labor exploitation" refers to all forms of labor exploitation that are criminal under the EU member states' legislation where the exploitation takes place. Moreover, this exploitation occurs in the case of an irregular employment, under "particularly exploitative working conditions", i.e. these ones "where there is a striking disproportion compared with the terms of employment of legally employed workers which, for example, affects workers' health and safety, and which offends against human dignity" [Employer Sanctions Directive 2009, Articles 9(1) and 2(i)].
Take a look at the official tweet from Europol,