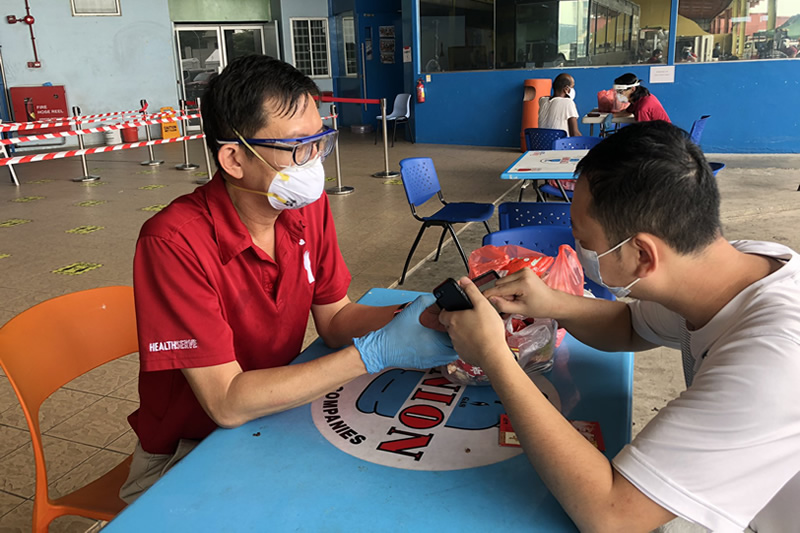 HealthServe of Singapore helps migrant workers of Singapore to face mental health issues

Singapore – Like most of the world remains unaware of mental health issues, migrant workers in Singapore are worst effected due to being marooned away from home and hit by economic crises too. In order to support them, an NGO has now started a 24-hour helpline for migrant workers suffering from mental health issues.
A recent study conducted by the Institute of Mental Health (IMH) reported that Covid-19 was responsible for an increase in mental health issues in Singapore. Suicidal thoughts are a common occurrence, apart from severe stress, depression and episodes of insomnia.
After much protest, the basic needs and medical well-being was addressed for Singapore based migrant workers. Most of them come from underdeveloped economies like Vietnam, Cambodia and pockets of India and Bangladesh too. Most of them have been in exceptionally strict movement restrictions since April 2020. The mental health deterioration has been far more post Covid-19 recovery and has been neglected. 
Related Posts
HealthServe, has now become Singapore's first 24-hour crisis helpline for migrant workers in order to address mental health issues that they encountered during the pandemic. Sense of isolation is a common feeling for migrant workers, that has led to depression and episodes of anxiety. The circuit breaker period was especially tough for them, given that unlike normal Singaporeans, most of them were not even allowed out of their rooms, some of which didn't even have windows.
With no work and isolation, financial pressure has loomed over their heads. According to sources, overtime made for a chunk of their payments. This was also curbed in lockdown periods. Long periods of isolation and keeping away from family has also led to screen related anxiety issues. Prolonged period of screen viewing can have an adverse effect on the mind. Most of the workers began binging on digital content last year, when they were quarantined during the height of the dormitory clusters. More than 20 percent of Singapore's population of 5.7 million are foreign workers, a vast majority of whom are low-wage laborers with work permits. Most of them support the field of construction, shipping, manufacturing and domestic service sectors too. The NGO is trying running counselling sessions, which is said to have shown the best results so far.