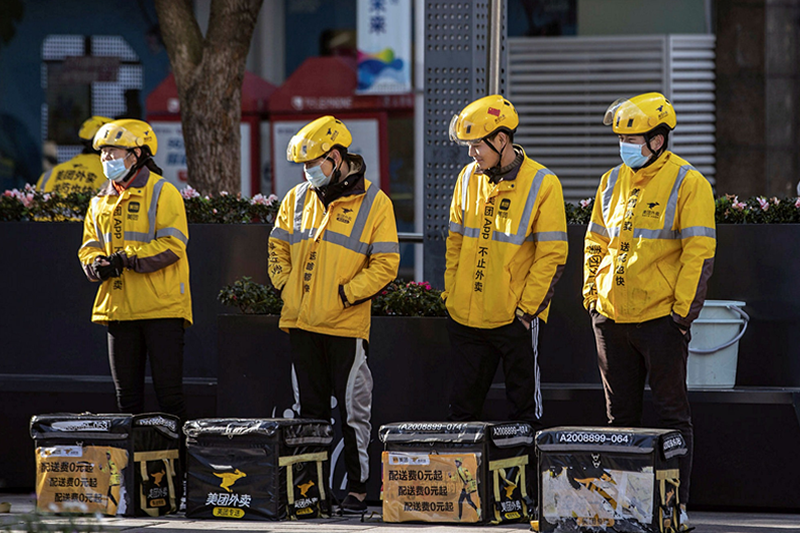 China govt orders to online platforms to ensure delivery riders earn above minimum wage

China – Keeping in mind the welfare and economic status of gig workers in Asian countries, China, India and Singapore. In July Chinese regulators ordered online platforms to ensure delivery riders earn above the minimum wage and have access to insurance coverage. Whereas, Singapore government is looking to explore options for protecting workers rights. Similarly Indian government as well will be introducing a social security law extend benefits in this segment.
Balaji Parthasarathy, who is a principal investigator at FairWork India mentions that the platforms have been able to fudge the rates of gig economy companies. This is where regulation can help – it will define when they can be treated as employees and when as partners, and what benefits they should receive.
Talking about India, a union representing about 35,000 Indian gig workers filed a petition in the nation's top court seeking social security benefits from platform.
The participating companies were Uber, Zomato, Ola, Swiggy and Paytm. India is seeing this kind of lawsuit for the first time in the country.
Related Posts
Another researcher at FairWork, Pradyumna Taduri, asserted that it's a big milestone; platform companies are quite new in India, and while we've seen some localized strikes, workers didn't have a united front before. But workers have begun to assert themselves vocally and push back. And the visibility of the sector – especially the food delivery workers, the drivers – makes it hard to ignore them.
Prime Minister of Singapore Lee Hsien Loong added that he was especially concerned about delivery workers who are just like employees yet lack basic job protection and find it harder to afford housing, healthcare, and retirement. A collective effort needs to be made for providing gig workers a healthy and steady lifestyle.