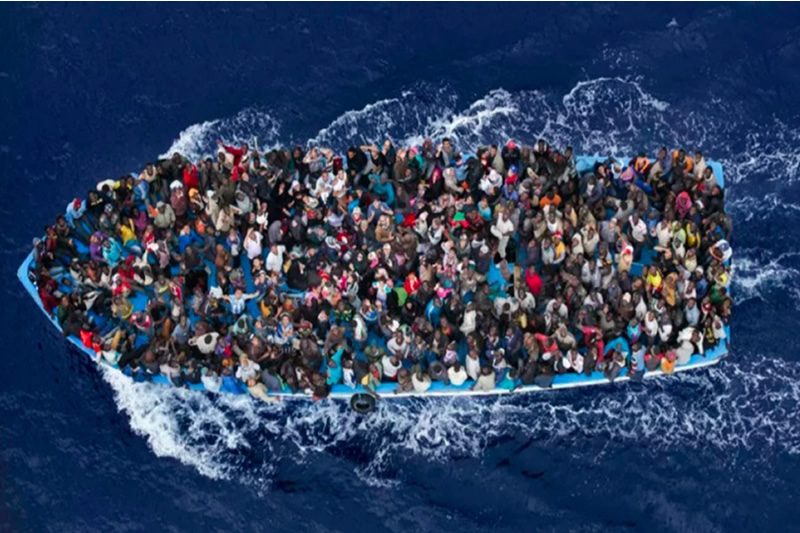 Covid-19 along with climatic change challenge Bangladesh's migrants

Bangladesh – Covid-19 pandemic is a challenge for the whole world but the migrant workers in Bangladesh have more on their plate to handle. If the situation was limited to the pandemic, they would have found a way to cope with it, like the rest of the world, but their problems exceed their ability.
Climate crisis is being strongly reflected in the South Asian country. The Migrant workers are more prone to such a huge change because of the vulnerable residences or living facilities they have made for themselves.
Recently published report by the UN claimed that the migrant workers, vulnerable population, and the poor community are suffering most due to climate change despite them being the least responsible. If we take an example of Bangladesh, we will release how much truth there is in this statement.
Most Bangladeshi migrant workers choose to go outside the country in search of work. This is majorly because one they do not have enough job opportunities in the country and two as they get half the wages in Bangladesh when compared to other Asian countries.
When they go to a foriegn land in search of work, they make enough to sustain themselves and their family but anything else or above it, is hardly possible. One such case of Bella Hossain shows how most of them dealt with the pandemic and what is their future holding for them.
Hossain had migrated to Malaysia five years ago. He left the place–a low-lying region of Garuikhali, near the coastal mangroves of southern Bangladesh–as he felt that there was a lot of risk in such a heavy ecosystem and with the rapid changes that the climate was witnessing, it was better to leave at the right time.
He thought about all the issues that the pace had. From soil salinity to the increasing river erosion and decided to finally flee from the area. After a few years of working, Covid-19 pandemic hit the world and the company that he was working for suffered huge losses. This led to him losing his job.
He returned this year in March. But as soon as he was met with the familiarity of the region and people, the country witnessed Cyclone YaaS and their farmland got devoured due to the excessive and heavy rainfall.
While talking about his situation, he said that it were these reasons that made him leave the place and now, he doesn't know what to do and how he will make a living to feed his family. This is an extremely difficult situation for the migrants who are more vulnerable now than ever to such changes.
Bangladesh being one of the largest exporters of labourers in the world highlights how a major portion of their population depends on labour. They might choose to migrate to other countries but that does not sublimate their dependence on daily wages.
Related Posts
Due to the pandemic, many migrants have lost their jobs, Countries are suffering from a slowed economy which is essentially pushing them to take harsh calls in regards to the migrant workers. In addition to their job losses, them not having a palace to return to is leading to their stress.
Climate researchers have agreed that the workers who are leaving their original place due to climate situations or extreme weather conditions are facing more difficulties and have their job losses due to covid-19.
"For climate migrants, the problem is much bigger," asserted migrant researcher Shakirul Islam. Bangladesh is one of the countries which will witness a considerably large impact of climate change. Unscheduled natural calamities, worsening storms and floods are projected in the near future. This will further threaten the lives of these migrants and effectively ruin any hope for them to sustain in the given climate.