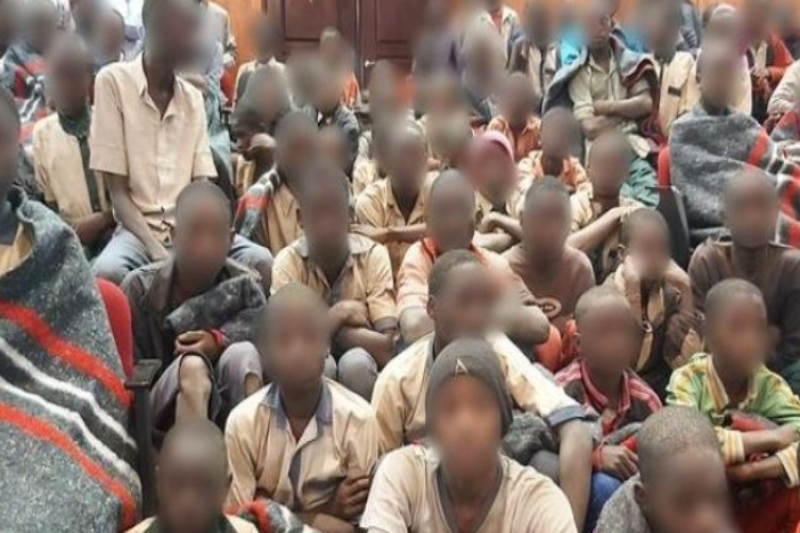 nigeria rescued children
Last updated on August 4th, 2021 at 05:17 am
Women and children who had been seized by bandits have been freed by Nigerian authorities, reports confirm. As many as 100 women (mostly nursing mothers) and children were freed. The group was abducted in Zamfara state of Nigeria and has now been freed without any ransom paid.
The region has been notorious for kidnapping in the last couple of months. Since December 2020, official statistics state that more than 1000 people have been abducted so far. Most were freed only after ransoms were paid. There is an apparent dearth of lose money for which bandits are using kidnapping as a way to get their way around. This also includes armed militia functioning in the regions.
Related Posts
In the past, children have also been loosely abducted from travelling school buses. The President of the country, Muhammadu Buhari has already directed the military to flush out criminals in Zamfara and their neighbouring states of Kaduna and Katsina. The ones released came from the same village and were held captive for close to 42 days. The ones released have been debriefed and given medical assistance though no one was majorly hurt.
The bandits this time have been identified as the ones operating in the Rugu Forest, that spans the Zamfara, Katsuna and Kadina states of Nigeria. The police have an advantaged as it is under policed. Even cattle raiding is a common crime in these regions. Mass kidnapping has also been carried out a Islamic fundamentalist group called the Boko Haram. The Islamic State of West Africa group is also instrumental is such activity. The authorities have a tough task at hand.