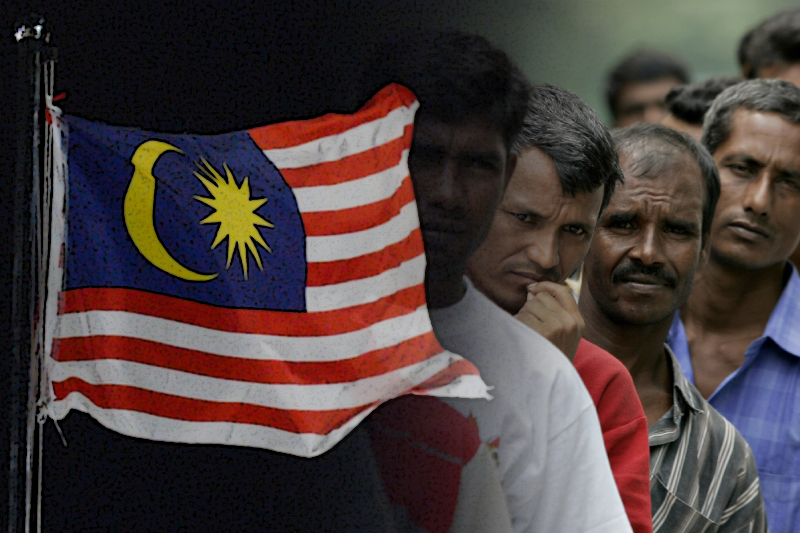 Migrant workers in garments faces severe exploitation in Malaysia

Malaysia – Forty-five migrant workers and one Bangladeshi garment production factory owner were arrested after a few raids in Ampang, Malaysia. Officials raided two apparel factories and two other factories owned by the 46-year-old Bangladeshi gentleman on Thursday (Sept 23).
Since the coronavirus pandemic flare-up, which began in China toward the end of 2019, its effect has been felt across the worldwide textile, retail and garment sector.
As per The Star, Datuk Khairul Dzaimee Daud, Immigration chief general, said the probe revealed that Bangladeshi owner made fake work licenses for migrant workers obtained via the ID-Hack syndicate to build a company in Malaysia.
Since the beginning of 2012, the factory owner has been active in the garment sector in Klang valley, added Daud.
Officials said that they had found that he had formed an organization with the collaboration of local people and utilized undocumented migrant workers to gain profits. "Around 45 migrants were employed and given RM1,600 every month. We think that the Bangladeshi factory owner gains somewhere about RM150,000 in monthly income," Daud added.
Related Posts
The suspect leased a couple of commercial premises utilized as factories, lodging for the migrants, and a sales and retail centre.
Daud revealed that the illegal business of the suspect has led to RM700,000 damages in migrant labourer's tax for the state. Thailand, Vietnam, and Malaysia are three significant regions or production hubs that provide products for the world's biggest garment brands. Lately, the coronavirus pandemic has also disrupted the Malaysian supply chains and impacted migrant workers.