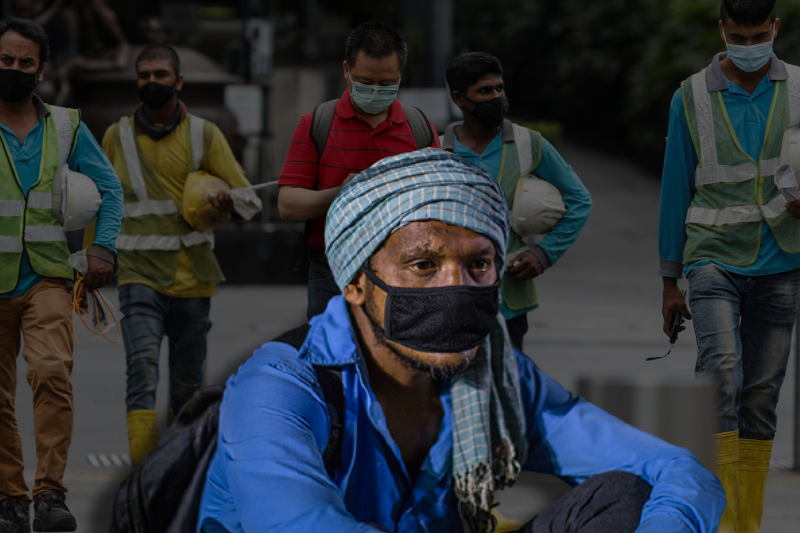 migrant workers in vietnam are facing challenges

Vietnam – Migrant workers in Vietnam are facing challenges as they plan to return to big cities for work from their hometowns.
Vietnam had witnessed an exodus of migrants from cities to villages amid the pandemic surge and lockdown measures imposed for the past two years.
During these troubled times of overwhelmed hospitals, closed factories, schools, and businesses, thousands of migrant workers and daily wagers lost their jobs. With no savings in hand and no jobs, they had to return to their villages. Especially women who worked as labourers or domestic servants suffered as they had to resign from their job and take care of their kids as schools shut.
According to the 2015 National Internal Migration Survey by the General Statistics Office (GSO), the migrant workers comprised almost 30% of the whole populace of Vietnam's southeastern area; this was the highest percentage in any place in the country. 
Related Posts
As per the GSO's 2021 report, Covid's fourth wave triggered a high level of unemployment in the nation which further battered the situation of migrant workers.
However, since the Administration has planned to reopen its economy with protocols in place, a question arises: will the migrant labourers like to head back to cities for work or stay in their villages?
As per analysts, before reopening the economy, the government must consider various things, such as whether local safety measures will make workers movement difficult or easy? What is the inoculation situation in factories and industries for workers? Will employers provide salary benefits to them?
The prolonged nationwide lockdown has taken a psychological toll on the migrant workers and their families. Moreover, many migrant workers might find it hard to rejoin work as they still cannot come out of the aftermaths of the virus outbreak and the uncertainty it brought.