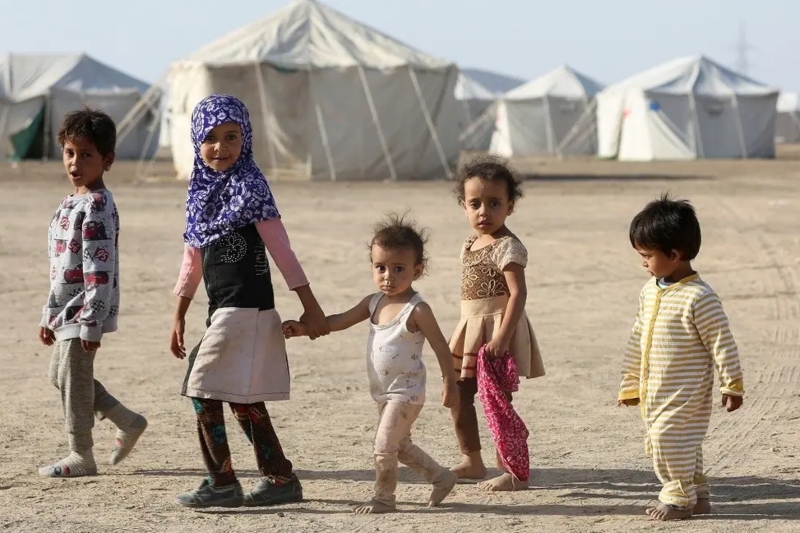 forty seven children killed or maimed in yemen in two months
Last updated on March 14th, 2022 at 04:00 am

Yemen – As many as forty-seven children were "killed or maimed" in Yemen's civil war in January and February of 2022 because of violence.
The United Nations Children's Fund (UNICEF) shared the data on Saturday. The UN's children's humanitarian aid organization said that children are the "first and most to suffer" because of violence. The organization further added that a total of at least over 10,000 minors have been killed or injured in a war since 2015.
Philippe Duamelle, the UNICEF representative to Yemen, issued a statement on this matter. The statement read, "Just over the first two months of this year, 47 children were reportedly killed or maimed in several locations across Yemen."
Related Posts
Raging war in Yemen
Many people have died because of Yemen's war between Iran-backed Houthi rebels and government forces backed by a Saudi-led military coalition. The war forced the internationally recognized President Abd-Rabbu Mansour Hadi to flee. The Saudi-led coalition has been fighting the Houthi rebels for seven years in a conflict.
Reportedly, crimes and human rights violations committed by the Houthi militia against civilians have increased significantly in Yemen over the past few years. Mine explosions near homes, schools, mosques, and markets have been a daily occurrence in Yemen.
In recent years, the Houthis also recruited children to fight battles for them. Many children died in Amran, Hajjah, Hodeida, Dhamar, Ibb, Saada, and Sanaa during fights.
In January, United Nations experts said in a report that nearly 2,000 children recruited by Houthi rebels died on the battlefield between January 2020 and May 2021.
In November 2021, the United Nations Development Programme said 377,000 lives would have been lost through fighting, hunger, unclean water, violence and disease by the end of 2021. Millions of children in Yemen are still facing the everyday threats of violence, hunger, and disease. Violence against women and girls have also increased recently.