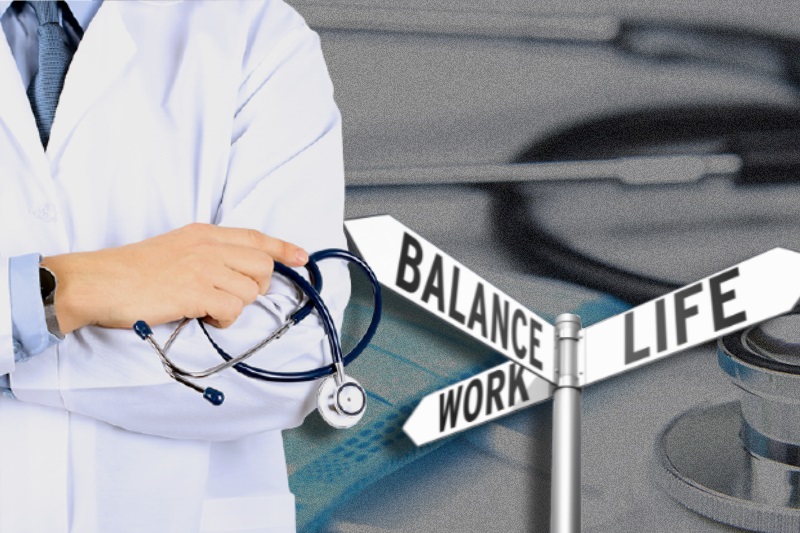 Work-life balance
The true heroes of the Covid-19 pandemic are undoubtedly the frontline runners, medical professionals–Doctors and the nurses. But for nearly two years, they have not been able to have their time off and manage their work and personal life more efficiently.
In the wake of this, a private practice has helped doctors and support staff find their balance between their work life and personal life. In fact, one of the doctors asserted that due to the free work hours and climate in the private practice, she has been able to start a family while also being diligently available for the job.
There is no doubt that the medical line is a lucrative career and hospital and health systems can surely offer stable income to medical professionals in large organisations but that is not the only thing that physicians are looking for.
Related Posts
They are looking for work life balance in their lives now. Being well aware of the fact that work life balance not only benefits your health but also your mental status, they are joining organisations that offer work life balance. They are expecting things such as having a family life, time to raise a family and greater control over their personal and professional lives.
As per Christine Sinsky, MD, this is what she found in a private practice. Dr. Sinsky said that she not only was able to manage her family life but also focus on treating patients with more innovative care processes.She is also the AMA's vice president of professional satisfaction and she emphasised "Don't be afraid of private practice."
The private practice is in Dubuque, Iowa and it helps the employees be close to their family. He said, "there's a lot of upside to private practice, particularly in the autonomy and control dimensions of your life." She further explained that though there is a certain level of difficulty in every physician's career, private practices in a way guarantee a certain level of autonomy that the other practices do not offer. This helps them manage their time more efficiently.