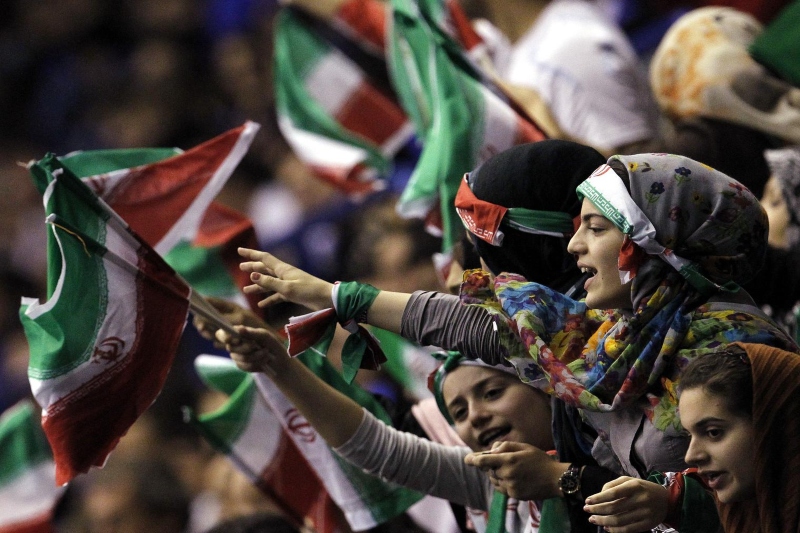 iranians push to end stadium ban on women
Iran – Leadership is not backing down from imposing one after other ban on women, preventing them to exercise their rights. In a latest move, the authorities in Iran have prevented women and girls from entering a sports stadium for an event.
Last week was qualifying match for FIFA World Cup Qatar 2022 between Iran's football team and Lebanon in city of Mashhad, but not all were permitted to enjoy the match live from the stadium. Authorities did not permit dozens of women from entering the stadium who had already purchased tickets for the event. Furthermore, there have been reports supported by videos circulating on social media suggesting women had been attacked with pepper spray outside the stadium.
Related Posts
Past 15 years have been a long treading and uphill fight for the women of Iran who have been battling with authorities for their rights. The Iranian women have been fighting the authorities to lift the stadium ban. In 2019, FIFA acted under constant pressure from women and set a deadline for authorities in Iran to allow women in stadiums during the football world cup matches. Under pressure from FIFA, one month later the government of Iran allowed a limited number of women to attend World Cup qualifier match at the Azadi Stadium. But Iranian authorities are evidently not willing to hand over the rightly demanded rights to women as they constantly work around loop holes and use various tactics to keep women out of the stadiums.
The Iranian Football Federation has defended the action against women, not allowing to enter the stadium for the qualifying match, stating that 'fake' tickets had been circulating among fans.
One day after the Iran-Lebanon match, Karzar – which is a popular Iranian petitioning platform – has launched petition demanding Iran President Ebrahim Rasi to investigate the 'shameful' incident. Social media is actively being used by Iranian society to bring the issue to forefront, demanding equal rights for women. On March 31, a video began circulating on social media that shows male fans is Isfahan stadium singing together "there is no difference between men and women, we all love football."