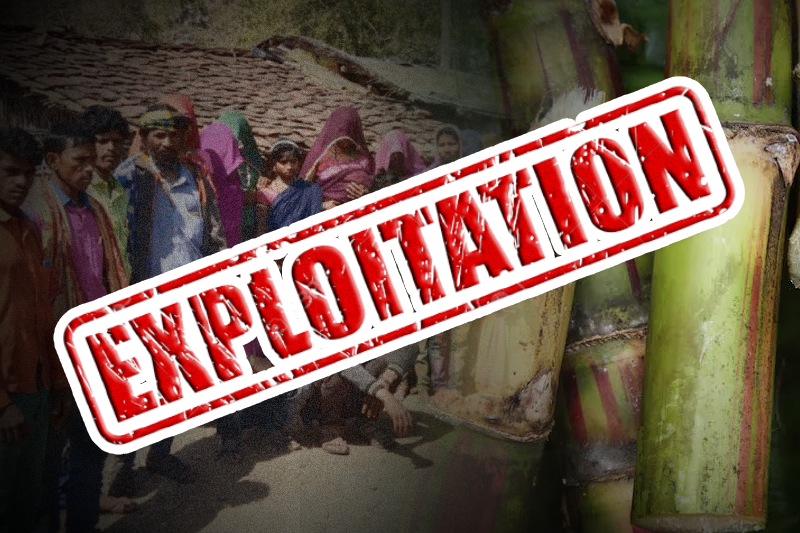 Tribal migrant worker sexually abused at a sugarcane mill

India – Nearly 309 tribal migrant workers were allegedly pushed into bonded labour at sugarcane mills of Maharashtra and Karnataka. During their four-month employment at these sugarcane mills, a 16-year-old minor was allegedly gang-raped.
The labourers including children were forced to work for over 17 hours every day, harvesting and transporting sugarcane. All of them were denied wages despite working for longer hours. The labourers were brought to Maharashtra and Karnataka from Madhya Pradesh's (MP) Barwani district.
They were recently rescued by NGO (Non-governmental organisations) and civil rights group Jagrit Adivasi Dalit Sangathan (JADS). Out of the 309 rescued workers, 87 were women and 127 children.
Reportedly, 83 labourers, including 27 kids and 30 women were employed at Nirani Sugars Limited, located in Karnataka's Belagavi district. The mill is owned by Bharatiya Janata Party (BJP) MLA and state minister for large and medium industries Murugesh Nirani. Another 227 labourers, including 57 women and 87 children, were rescued from Maharashtra's Bagalkot.
Related Posts
According to News Click, during the sugar cane harvesting season in October-March, many workers migrate to these cities to work as cutters.
One of the rescued labourers, a 16-year-old minor girl, who was four-month pregnant, was gang-raped. She hails from the Seoni village of Barwani district. According to a police report, the minor girl and her husband had migrated to work at a sugarcane farm in Maharashtra for the first time.
Reportedly, in tribal blocks, families marry off their children at a young age because sugar cane contractors prefer labourer couples. The girl narrated a horrific incident. She alleged that the two sugar cane contractors and one of their accomplices had abducted and gang-raped her multiple times, leading to the miscarriage of the child. They also put some liquid in her private parts which caused itching and painful boils. He had threatened to kill her husband if she complained to the police. They again raped her on January 14. The girl shared her trauma with her husband. Subsequently, he asked for help from a Barwani-based NGO. Three days after returning to Barwani, she lodged the FIR against the accused.