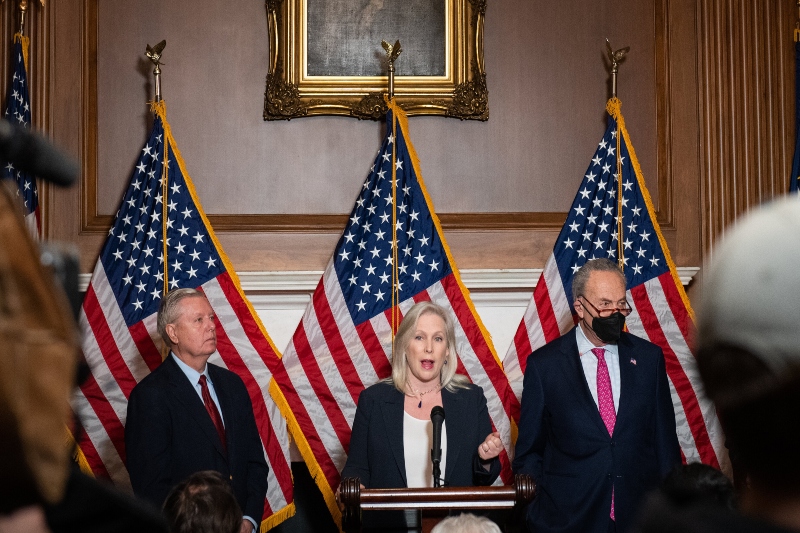 us president signs bill to overhaul sexual assualt at workplace

United States – On Thursday, United States president Joe Biden signed a bill which concerns with the sexual harassment at work place.
This bill emphasizes on freeing victims of sexual harassment and sexual assault especially at workplaces in order to seek justice in court The case is flanked by one of the most prominent advocated of the court who is making an effort to take the bil to the congress.
When Biden was officially signing the bill, Gretchen Carlson was also present at the ceremony. Carlson is a former anchor from Fox channel, who has been fighting the present clauses and workers towards banning arbitration clauses from the time she sued Roger Ailes, then the network's CEO, for sexual harassment.
Related Posts
She was further joined by four other survivors who were present to testify on Capitol Hill in support of the bill. Not only them but the four lawmakers who were present there to help the bill to pass through the house and the senate were also present.
The US leader said that due to pushing the sexual harassment cases under the rug in workplacesm, people have not found if others have also suffered the same or not. When it comes to sexual harassment and assault, forced arbitration shielded perpetrators by not talking about it, many are kept in the dark.
He added, "There will be cases where victims want their claims resolved in private, but some survivors will want their day in court and that should be their choice and nobody else's choice." As per a White House official, till now over 60 million workers are under mandatory arbitration clauses at workplaces and they are not even aware about it until someone comes up and registers a complaint against their employer.