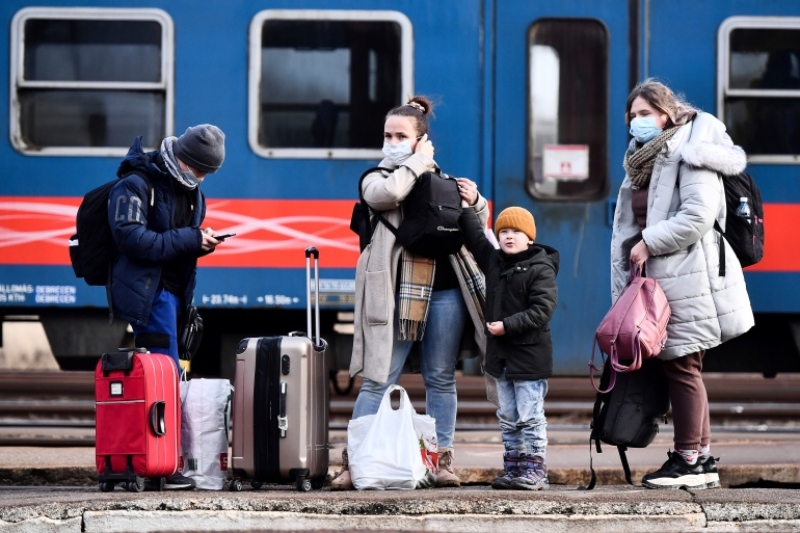 eu urges nations to keep their border open for refugees from ukraine

Ukraine – Ukrainians are struggling to find a safe home due to the terrible crisis their land is witnessing after the attack by Russia. At this time, the European Union stressed that all the nations should keep their borders open for those fleeing Ukraine so that they can find a safe ground elsewhere.
The Human Rights Watch stressed on Tuesday that the EU along with its member states should do everything to ensure that people coming from Ukraine are given a safe passage and fair treatment as they enter other territories.
Related Posts
Post this, even the EU announced a similar directive. The HRW reports emphasized administrations of the European nations to consider coming up with a thorough plan in ensuring that the refugees get an easy access to their territory and are protested in every way while on their land.
"We've seen a swift and encouraging show of solidarity with Ukrainians, and we applaud the EU's readiness to streamline access to sanctuary through the EU's Temporary Protection Directive," assured  Judith Sunderland, as senior official at HRW.
Since the Russian president ordered a full scale invasion towards Ukraine, many residents are fleeing the nation. Hundreds of thousands of people have fled from their homes hoping to get to a safer place with their families. Some also had to leave their families in order to save themselves. As per a data released by the United Nations High Commissioner for Refugees (UNHCR), over 500,000 people have chosen to migrate to neighbouring countries after being displaced by the bombings and collapsed buildings.