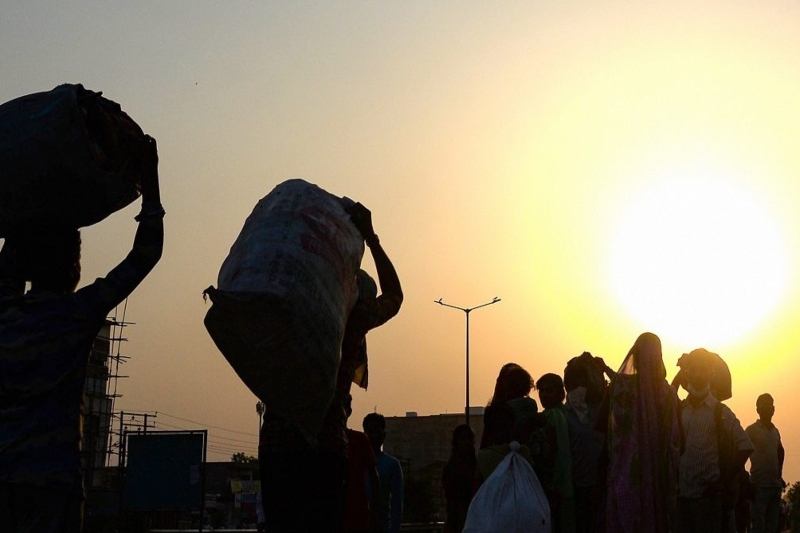 labourers exploited by labour contractors in karnataka

India – The poor labourers of Betul and Harda districts of Madya Pradesh, who had travelled to Karnataka in search of work, were tortured by a labour contractor and taken hostage. The 39 labourers were neither paid wages nor allowed to go back to their hometowns in Madhya Pradesh.
The labourers were not allowed to go back and so they called their relatives asking for help. They informed them of the whole situation. Subsequently, the relatives contacted the nearest Baitul police station and told the police about the situation. Reportedly, the police discussed the matter with them for three days without taking any action.
Related Posts
When the two social workers, Karuna Shankar Shukla and Rakesh Bakoria, learned about the workers being held hostage, they got in touch with a Supreme Court lawyer Vikrant Singh Kumre. They gave him full information about the matter. He immediately contacted the Karnataka DGP (Director General of Police) office. He discussed the matter with Kalaburagi SP (Superintendent of Police) in Karnataka to free the hostage labourers from the contractor. The lawyer also demanded legal action against the contractor.
Earlier, 19 labourers of Harda district were rescued from Karnataka. Reportedly, senior advocate Vikrant Kumre played an important role in bringing them back. According to The Sunday Guardian, Kumre has done three rescues from Karnataka in the last month. Reportedly, all migrant workers belonged to the tribal community, some were from the Korku tribe and the maximum workers were from the Gaunda tribe. They were from the Betul, Harda and Khandwa districts of Madhya Pradesh. These labourers, in search of work, often travel to other states, only to be exploited by labour contractors. Earlier, the labourers from Harda and Khandwa districts have been held hostage and rescued from Bijapur in Karnataka. Reportedly, 17 tribals of village Ruthuwala and Raktia workers were also taken hostage.