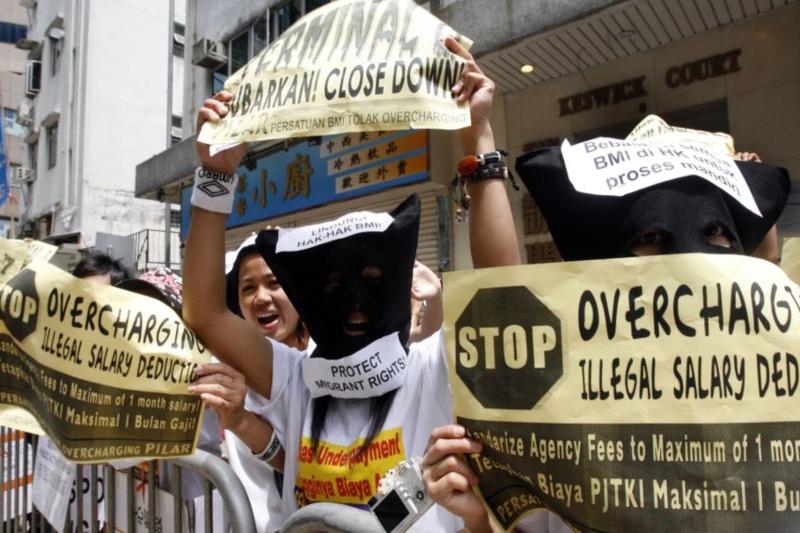 migrant workers in karnataka unionize to raise voice against abuse, demand rights

India – Covid-19 pandemic's outbreak exposed the cracks within system that ignores already neglected and vulnerable part of Indian, as well as global society – the migrant workers. Struggling through all the hurdles on their way, the migrant workers in Indian state of Karnataka have now come together to form a union with aim to voice their needs and demands more effectively to the authorities.
The first conference of union, that is named Inter State Migrant Workers' Federation of Karnataka (IMFK), was held in Bengaluru and was attended by more than 200 migrant workers from multiple states. The conference of IMFK, that is affiliated to the Centre of Indian Trade Unions (CITU), was attended by various trade union leaders, including Hemalatha. K, national president, CITU, S.M. Sadi, president, Inter State Migrant Workers' Union West Bengal, S. Varalakshmi, CITU Karnataka state president, H.N Gopal Gowda, CITU Karnataka vice-president, K.N Umesh, Dr. Prakash. K and Pratam Simha.
Related Posts
Talking about the horrifying unfolding of lockdown induced during first wave of pandemic and its terrible impact on scores of migrant workers across India, Hemalatha said, "Starting from food to shelter to miles of walk back to homeland was an unforgivable assault by the (Narendra) Modi government during the country's worst health emergency."
Hemalatha was particularly very critical about the non-implementation of the Interstate Migrant Workmen Act, 1979 (ISMW). The mass exodus of migrant workers in millions from urban areas of the country could have been managed in a better way, if the ISMW Act 1979 had been implemented completely, both by the state and the Central government, she noted. The ISMW Act 1979 was enacted with aim of regulating the service condition of interstate labor.
Speaking about the "anti-worker" decision taken by government, Sadi said, "Modi and Mamata did not think even a bit for workers while handling the pandemic. Prime Minister Narendra Modi gave only four hours' notice for the lockdown to millions of workers that led to panic, while Banerjee termed the worker- laden train as "Corona Express"."
The precursor of IMFK's formation is forcible eviction of thousands of migrant workers and their families from slums in 2018. The workers live in unhygienic and cramped conditions in slums and still pay hefty rent. They are threatened to be evicted if rent is delayed and are abused on a regular basis. BJP MLA representing the Mahadevpura constituency had created an uproar in 2018 when he labeled migrant workers as "Bangladeshi infiltrators". This led to forced discontinuation of water and electricity supply to the homes of these workers. CITU had then intervened and safeguarded the targeted migrant workers.