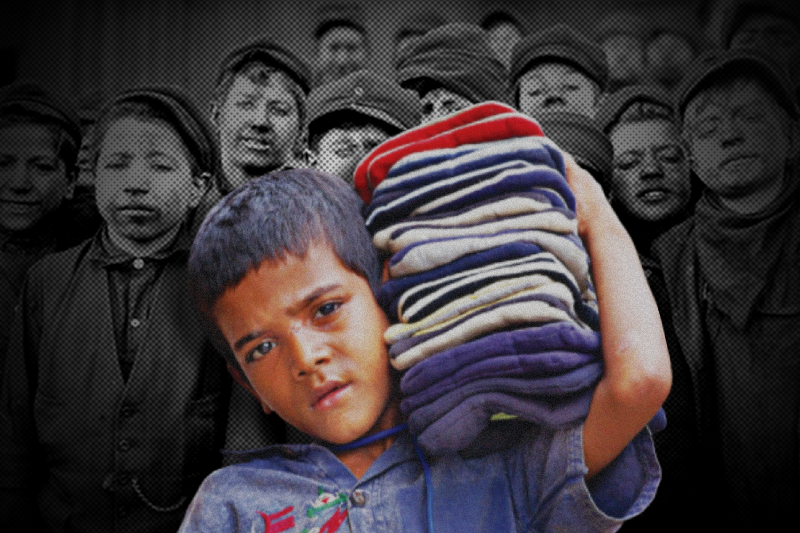 Bangladesh bans employment of children under 14

Bangladesh – On Monday decided that none under 14 years could be recruited to work. The cabinet approved the ratification of the International Labour Organisation (ILO) Convention-138 on child labour, which restricts the employment of any children under 15 years old.
The approval came at a virtual cabinet meeting with Bangladesh Prime Minister Sheikh Hasina in the chair. Reportedly, the cabinet suggested that considering the socio-economic condition of any country, the age limit to recruit a person for work should be 14 years.
Cabinet Secretary Khandker Anwarul Islam said it takes 15 years to complete basic education, and so no child under 15 can be employed to work. Islam further said that the cabinet thinks 14-year is suitable for Bangladesh.
Related Posts
Reportedly, Islam said that "ILO Convention-138" is important because out of 189 countries across the world, 173 have signed it. Islam added that children cannot be engaged in any dangerous work under any circumstance. Earlier, ILO said that some children are still trapped in its worst forms of child labour in Bangladesh.
Reportedly, the cabinet secretary said that children of 15 years old should not be treated as adults. The cabinet also mentioned that children cannot be involved in risky activities that could lead to accidents or deaths. Islam said, "If anyone commits a crime at this age, they will be considered a child offender."
If anyone employs children under the age of 14, then the punishment would be given according to the Labour Law. Earlier, Bangladesh had signed seven basic charters of ILO and 35 supplementary conventions.
The Cabinet on Monday also approved the draft of Export Policy 2021-2024, brought by the Ministry of Commerce, the draft of Bangabandhu Public University Naogaon Act, 2022, and the draft of Thakurgaon University Act, 2022. These drafts were approved to increase the number of public universities in Bangladesh.