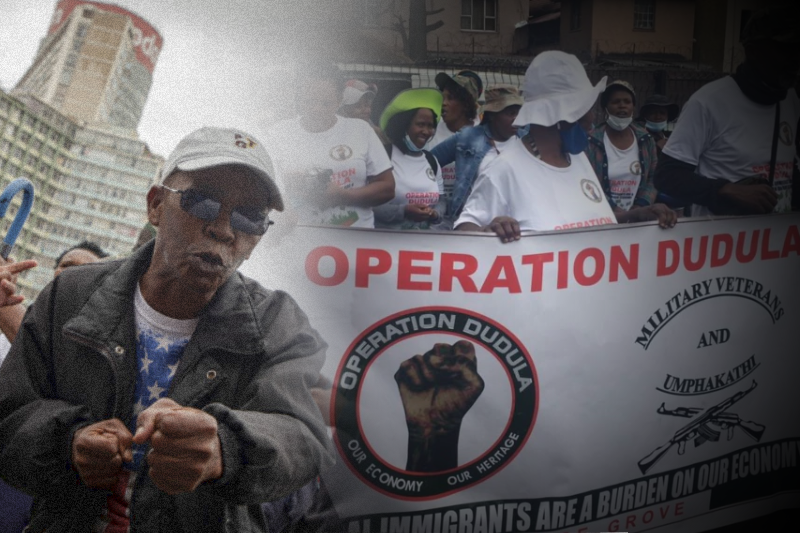 Thousands join 'Operation Dudula' protest against migrant workers in South Africa

South Africa – Scores of protesters staged protests against illegal migrant workers in South Africa. They protested in what they called "Operation Dudula", which means "drive back".
The protest took place in Hillbrow, near Cape Town, in a sign of growing anti-migrant sentiment in South Africa. Protesters turned up at a migrant centre in South Africa's Soweto township. The unemployed workers were angry with foreigners and accused them of taking their jobs.
According to Africa news, the protesters were seen chanting; "Foreigners, go home." The unemployment in South Africa is at 35 per cent and rising to 65 per cent among youth. The competition for jobs has increased rapidly among some jobless South Africans.
Related Posts
In recent weeks, scores of protesters have been staging protests against undocumented migrants in Operation Dudula, Zulu for "drive back". Reportedly, at the Methodist migrant community centre in Soweto, where about 100 migrant families live, there had been rumor's of an attack.
The country has been plagued by record unemployment figures and poverty worsened by the Covid-19 pandemic. The country has one of the highest unemployment rates in the world. The Covid-19 pandemic has intensified the divide between those who are employed and those who are unemployed.
South Africa President Cyril Ramaphosa acknowledged that South Africa needed fundamental changes to revive its economic growth. Ramaphosa said on Wednesday that the authorities were closely monitoring the protesters that have a negative attitude towards foreigners.
Reportedly, in the past, South Africa witnessed xenophobic protests that morphed into violence. Violent attacks against foreigners left at least 62 people dead in 2008. Reportedly, seven people were killed in similar unrest in 2015.
In 2019, thousands of South African women took to the streets to protest at the government's failure to deal with rising cases of violence against women.