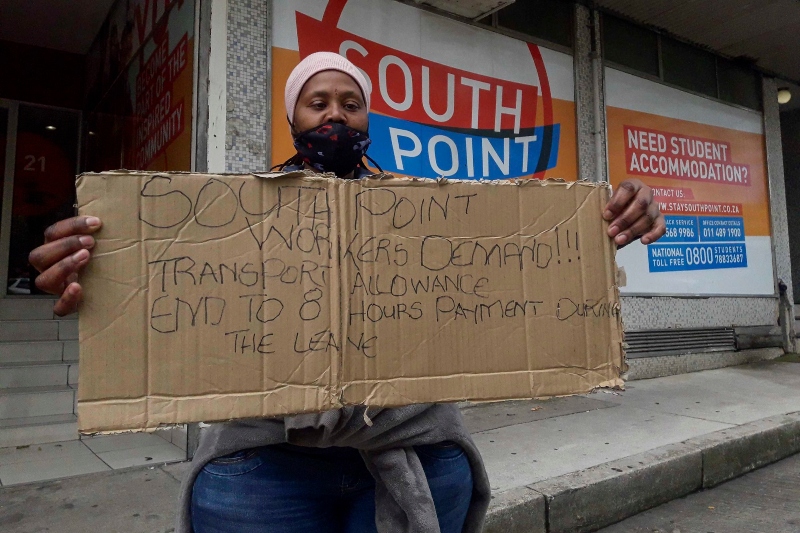 striking workers reach agreement with south point

South Africa – The Cleaning and maintenance workers at South Point's student accommodation residence have been on an eight-week-long strike since September 1, 2021.
They had been demanding better salaries, working conditions, transport and housing allowances. The coronavirus Pandemic had impacted these workers as they had to work extra hours at low wages.
The General Industrial Workers Union of South Africa (Giwusa) members need a salary increment of R12 500, lodging and transport payments, insourcing of cleaning staff, and medical aid. According to South Point, the worker's demand is costly, which would add up to R20 000 for each labourer.
Related Posts
However, according to the South Point statement, they have consented to meet a portion of workers' demands. They ultimately accepted a 5% pay increment, introduced a professional training program, improved room facilities, and current employees to be viewed as first when positions in the organization are available.
Giwusa and South Point have likewise consented to additional dialogue on the insourcing of workers, a house and transport allowance and an employee canteen. Moreover, the company says that some demands are challenging to meet, given their monetary sustainability. Giwusa's head, Mametlwe Sebei, said South Point gets the