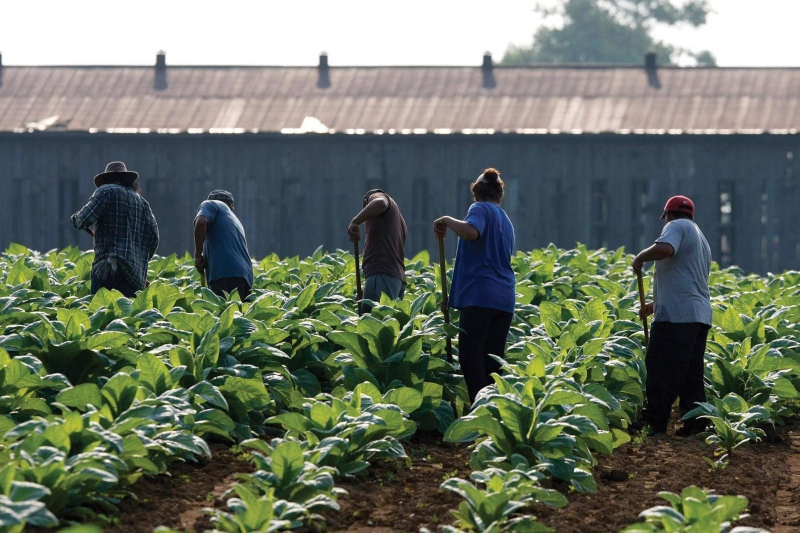 migrant trafficking cartel at work in american farms

United States – Migrant working in farms are being smuggled into different parts of the United States, a detailed report by a premium media agency has stated. It has been noted that almost two dozen conspirators have forced workers to pay fees for travel and housing while also pushing them to work for little to no pay at all.
Migrants are being picked from parts of South America to be trafficked illegally though human trafficking cartels. Most are charged exorbitantly to be transported illegally across the border. They are told one thing and given another.
Related Posts
Unhygienic and inhuman living conditions is what they are then welcomed with. There are no proper beds to sleep in, area is infested with bed bugs, or seasonal insects to say of the least. Pay is usually meagre- just $225 for 15 days of work, with early morning work with a mere 15-minute break.
Migrants are conveniently shifted from one farm to another. It is like the times when African American slaves were told nothing but made to do grueling work under bonded labor.
After 20 days at the corn farm, the worker was sent to a cucumber warehouse where they weren't paid anything for their work, and then transferred to Texas before escaping the operation and returning to Mexico in July this year. Somehow farm workers get no protection to their worker rights. It's a fraud and complete exploitation as well.
Under a long investigation, it was found that two dozen defendants were into massive human smuggling racket, that was misusing the H2-A visa. These were finally indicted on federal conspiracy charges in October 2021, based on findings from a multi-year investigation. The human and labor trafficking sage were extending from southern Georgia going up to Florida and Texas. The two dozen conspirators made $200m from their operation, laundering the money through land, homes, over a dozen vehicles, the purchase of a restaurant and nightclub, and through a casino, according to the investigation. Over 100 workers were freed from the operation.