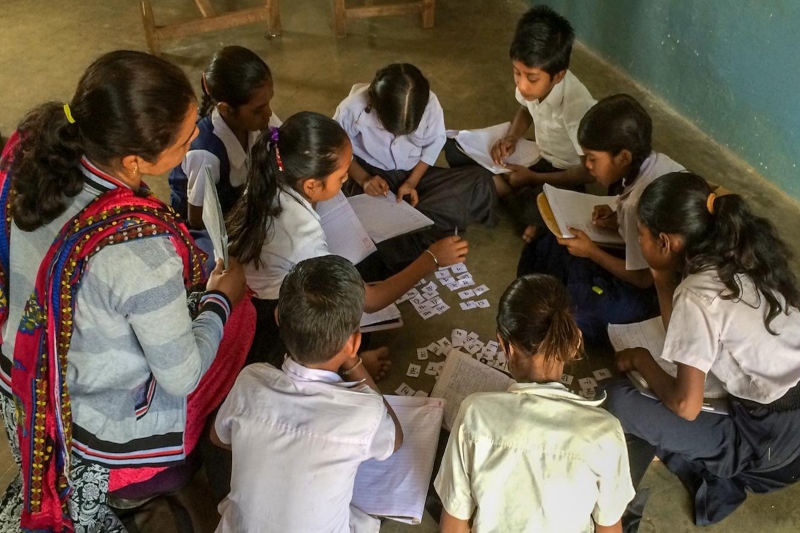 migrant workers fund school back in jharkhand village

India – A group of migrant workers in India is doing their bit and giving back to their village in state of Jharkhand. This group which is earning its livelihood in other Indian states has been funding an English medium school for better future and job opportunities for their children. This school is located in Jharkhand's Chatra district.
The Mansarovar Education Society that was set up in 2017 in Kade village of Chatra district, was started with only 24 students. Currently, there are 217 children enrolled in the school. This school offers free education to the poor children and orphans along with free books and bus facility. Those who can afford have to pay a very nominal fee.
Related Posts
The migrant workers funding the school also bear expenses such as salary of teachers employed, transportation among others. This is because the fees collected by children is not enough to meet all school expenses and overhead expenditures. The school is built over four acres of land that is donated by villagers from the "common land bank".
Sohan Sahu, the key person behind setting up of this school in Jharkhand's village shares the vision and aim behind the school set up – to ensure that no child in future has to migrate to big cities to work as labourers due to lack of proper education. "We took a pledge to set up a school within the village to make quality education available to every child. Every month, migrants living in Mumbai donate money to run the school," said Sahu. "I left the village for Mumbai in 1993 and worked there as labourer before I became an auto driver," he said adding he has now returned permanently from Mumbai after 29 years to manage the school.
"Around four acres of common land was used to set up the school. Intially, we had eight classrooms. A boundary wall, office building and toilets were built after donations started arriving. The school is free for all," said Sahu. He further added that his idea had clicked with many other migrants who had come home to celebrate Indian festival of Holi.