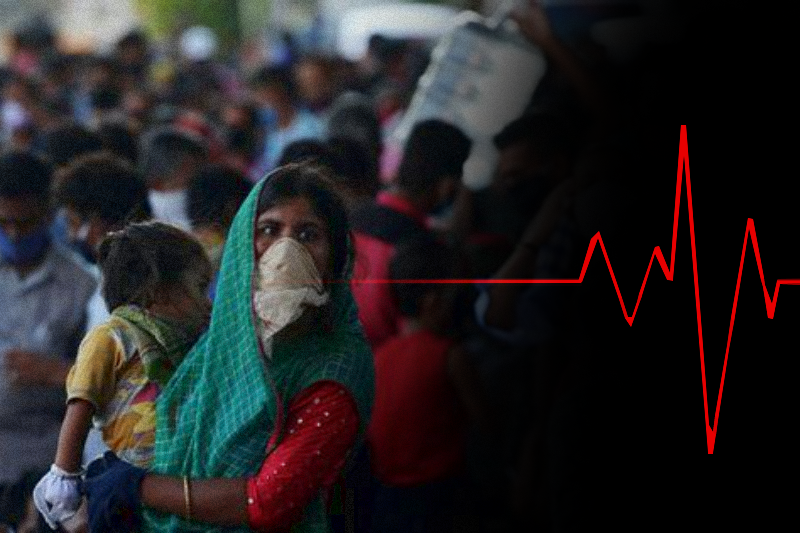 jharkhand's control room is continuing to be link for migrants

India – Last year, when first lockdown and Covid-19 related curbs came into effect, Jharkhand Migrant Control Room started operations as a call centre helping workers in other states with money and food. But one year since, the control room continues to function as a lifeline for the migrants and even their families. The control room for migrants in Indian state of Jharkhand functions as a medium to bring back stranded workers from other states, help them receive pending salaries and also as a coordinator to bring back the bodies of the workers who lost their lives while working in other states.
"Last year, close to 200 bodies of labourers were brought back to Jharkhand but there were multiple agencies involved. This year, we have on our own helped the families of 68 labourers, who died at work sites in 16 states, get their bodies back," said Shikha Pankaj, the team lead at the control room. Shikha is a part of Delhi based NGO, PHIA Foundation, that was chosen by the government of Jharkhand to operate the control room.
Jharkhand Chief Minister Hemant Soren said: "When the pandemic struck and the lockdown was announced, we were looking for an organisation which could understand the plight of the state's migrants and act as a bridge between the government and them. That is where PHIA Foundation pitched in…In the last one-and-a-half years, the control room has been the backbone of our entire campaign to help our state's workers across the country in time of need."
Related Posts
"Workers died from illnesses, mishaps at construction sites, electric shock, suicides, heart attack, natural disasters and accidents, among other causes. It required constant follow-ups and mobilising our own funding through our partners to get their bodies back. Counselling the family members is another challenge," Ms. Shikha Pankaj said.
One of the main focus area of control room is to rescue stranded workers and bring them home. According to the control room staff, this year June about 32 members of a tribal community were securely brought back from Deoria in UP where they worked at a brick kiln. These migrants were stranded in the city after not being paid wages for past six months. According to the control room data, 9,66,393 migrant workers were brought back to Jharkhand between March 27, 2020, and October 31, 2021. "Another major challenge is to get the wages and remuneration of labourers who returned, with the help of the Jharkhand government," said the team lead.
Explaining the process of helping migrants based on individual case, Shikha said, "The process starts with a unique code for each case, and verification with documents and enquiries with co-workers, contractors and authorities. We also inform family members and counsel them. The information is also shared with Deputy Commissioners and the Labour Superintendent to escalate the matter. At destination sites, details of the company and contractor are sought, FIRs and post mortems are done, and the process of bringing back the body is initiated."