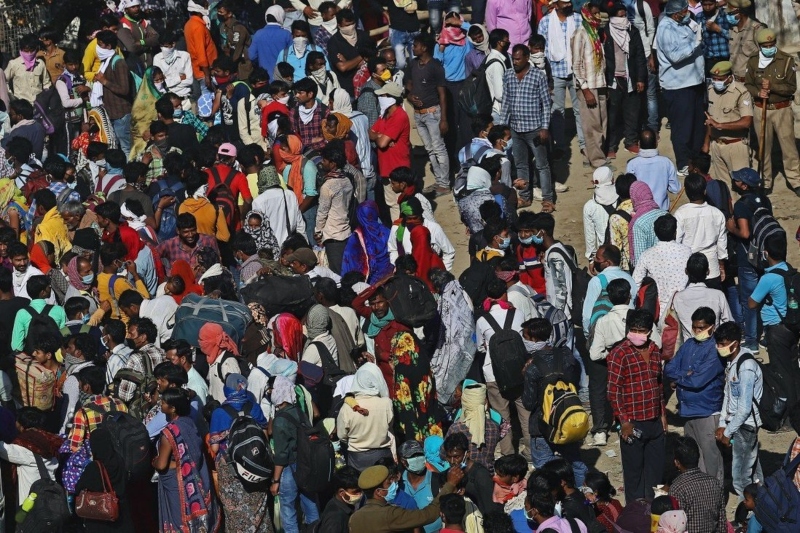 bihar migrant workers still struggling to get access to covid 19 relief

India – Sectional bureaucracy in the country  is impacting the nation at its most vulnerable stage  given the impact of Covid-19 pandemic. Well aware of how much the pandemic cost migrant workers, students and small business, bureaucrats are busy gathering unnecessary paperwork to delay COvid-19 relief to them.
One of the worst affected states in these departments is Bihar. There is a huge loophole in the state when it comes to the structural process where the government allotted reliefs are given to migrant workers.
It is important to understand that for states like Uttar Pradesh and Biahr, which were two of most affected states during the pandemic, the problem is much worse due to the population and loose governance. The number of migrants in Bihar accounts for 10 million, one of largest in the country. Out of this, 20% migrate for work to Delhi and NCR, accounting for 0.3 million.
Related Posts
During the pandemic, most of the migrants wanted to go back to Bihar so that they could save up the little they had but due to lack of employment opportunities in the states, even that was not possible. Among the major election promises this time, Nitish Kumar, Bihar CM, has promised lakhs of employment to people but on ground, nothing is visible.
If these many migrant workers were to go back to the state due to survival issues, the whole state would be in shock. Not only is there a lack of employment, there are unfair working hours, unhygienic lifestyle, and limited health facilities. Migration is a very common practice and most of them move to cities in expectation of a better lifestyle.
But in a sudden crisis, it is common knowledge that people will move back to their homes for many reasons, finances being one but in case of Bihar, this is also a very expensive affair. Even when people decide to save and move to their home state and start working there, the lack of jobs thrashes their expectations. It can be concluded from the recently released data on employment of the country where it was found out that the rate of unemployment is 7.24 against the national average of 6.1.