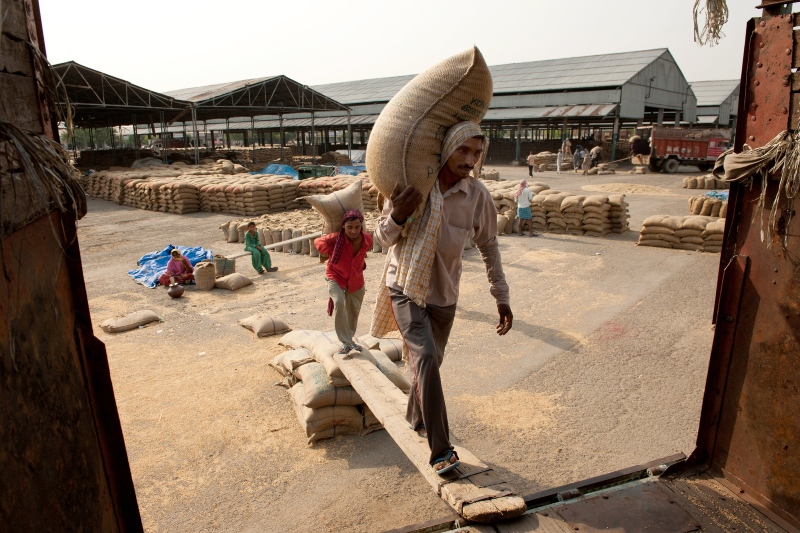 india treats its workers as dispensable commodities

India – Industrial accidents are becoming common in Delhi factories as owners are blatantly ignoring safety rules. Apparently, labourers' rights and safety are seen as inconveniences that factory owners constantly try to bypass, leading to frequent industrial accidents.
A recent fire in a workers' factory has disclosed the sad and dilapidated state of affairs where families had to actually wait to recover the charred remains of their loved ones from the burning factory, after four days.
The fire broke out in a three-story building trapping 12 workers inside. It took 140 firefighters over six hours to control the fire, rescuing six while the other six died inside the building. On November 13, another fire broke out in a jacket manufacturing factory in Seelampur, Delhi. Five workers were rescued from inside the building. These are just two incidents from the many industrial accidents that have occurred in Delhi in the past year.
Related Posts
The last data published by Delhi Labour Commissioner's office is of 2009 that says that a total of 40 fires broke out since then. There is no update data to be seen since then. Unofficial figures give a more realistic picture where According to reports by IndustriALL Global Union, between 2014 and 2017, Delhi recorded 1,529 industrial accidents, the highest in the country. Delhi, being the capital, may have a higher number of accidents reported than other states.
Also, according to Indian Labour Statistics, there has been a rising trend in the number of fatal injuries from industrial accidents across the country every year from 1990 to 2014. In 2014, there were a total of 4499 industrial accidents according to official records. Out of these, 515 were fatal.
Despite amendments made to the Occupational Safety, Health And Working Conditions Code (OSH Code) in 2020, migrant workers don't get their due, forget the local ones. The new Code replaced 13 existing labour laws with four new labour codes. The OSH code applies only to establishments that have more than 10 workers if they have an official power connection, and more than 20 workers if they don't. But Indian companies continue to sidetrack the process of addressing accidents, registration and redressal of workers at all levels. It was also found that currently, for 37,000 registered factories, the total number of posts for labour inspectors is less than 100, and only about 54 positions are currently filled, making it impossible for them to do their job well.