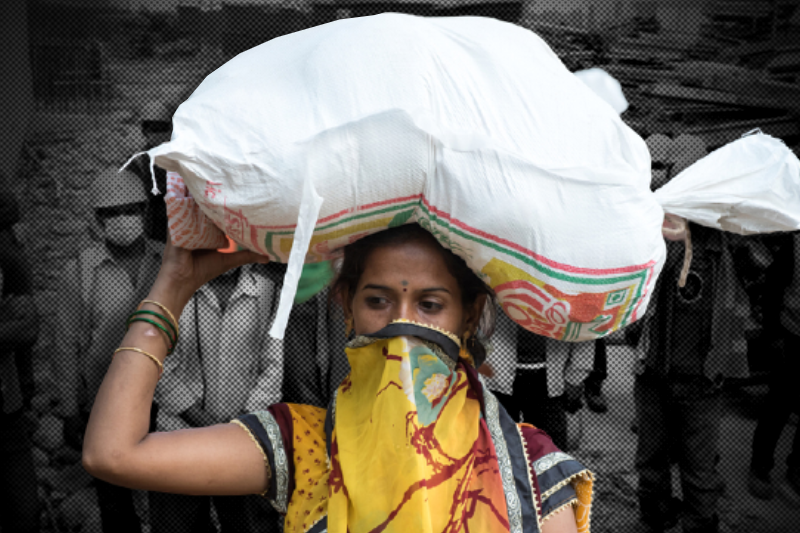 Migrant workers continue to wait for upliftment in MSMEs in India

India – middle and small enterprises (MSMEs) have been the most impacted since Covid-19 pandemic struck the country, with the informal migrant workers facing the maximum brunt. Even after almost two years into the pandemic, little has changed for these workers in India. Government has attempted to register the workers to enable easy access to benefits, but all efforts have been just partially successful.
An analysis by IndiaSpend shows that majority of the programmes by states for the migrant workers were pilot and didn't help the workers in long term. Furthermore, the relief packages released by government for MSME excluded 90 per cent of the industries. Also, there were just a handful of programmes in urban areas that helped the migrants return to work.
About 111 million workers are employed in MSMEs in the country, with majority being migrants. With only 13 per cent of 63 million MSMEs in India being registered, a majority of the sector workers are informal, with no job or social security. After India was under abrupt lockdown in late March 2020 in the wake of pandemic, there was a mass exodus of urban migrants returning to their villages, a number expected to be at least 40 million. This impacted the MSMEs productivity negatively, noted the RBI (Reserve Bank of India). The production fell from average capacity of 75 per cent to only 13 per cent in May 2020, according to a report by Economic and Political Weekly.
MSMEs took a bigger hit during pandemic also because the states hit hard initially were the ones housing majority of these industries. But the second wave of Covid-19 was just as big a shock to the migrant workers who had just started returning to the urban employment areas – they were out of work again.
Related Posts
Atmanirbhar Bharat Abhiyaan (ABA)
Government of India announced multiple relief packages for MSMEs under the Atmanirbhar Bharat Abhiyaan in May 2020. The government announced of offering Rs 3 lakh crore collateral-free loans to assist 4.5 million units (7 per cent of all MSMEs) to increase operational and production capacity. Additional support of Rs 4000 crore was also provided to the Credit Guarantee Fund Trust for Micro and Small Enterprises, to encourage banks to offer more loans to MSMEs under stress. But the eligibility criteria was a big hurdle – MSMEs with annual turnover of Rs 100 crore or higher were only eligible to receive loans under schemes. This made only 1 per cent of MSMEs eligible for relief packages under ABA.
Some schemes by government, like the Prime Minister's Employment Generation Programme, which is implemented by the Khadi and Village Industries Commission (KVIC), try to "arrest migration" from rural to urban areas, according to the MSME ministry's 2020-2021 annual report.
Many migrant workers had lost work during the pandemic. To support the livelihood, they took to self-employment. The PM Svanidhi Scheme was launched on June 1, 2020, under Atmanirbhar Bharat to provide affordable working capital loans of up to Rs 10,000 for street vendors. But only 11per cent benefited from the scheme, IndiaSpend reported in September 2021.