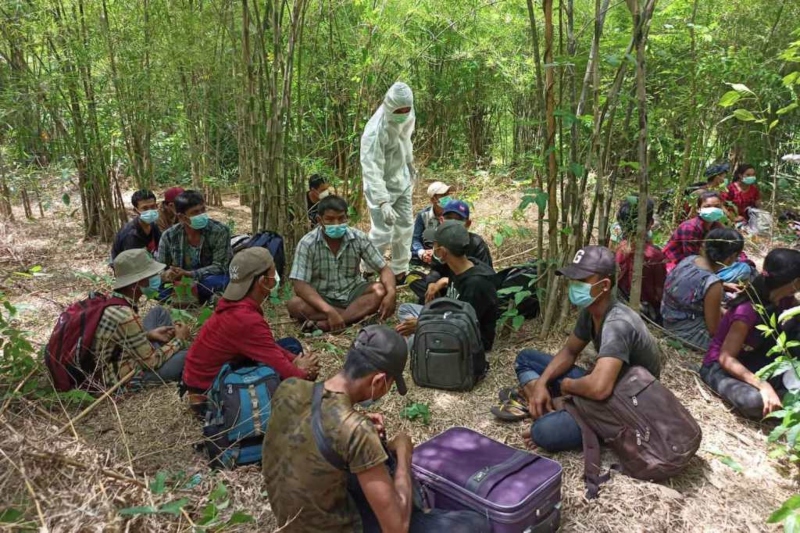 thailand officials come to rescue myanmar migrants

Thailand – Myanmar migrants who were held up against their will have been rescued by Thailand authorities who took note of the whole situation and reached the location in given time duration to do the needful.
These migrant families were forced by some of the officials from Myanmar to continuously work and stay there for 13 years and were not paid for their work. The information was later on confirmed by the Department of Special Investigations.
One of the incidents that has been discussed in the report is of a woman who has been working with them since the age of 13. She is now 26-years-old and she expressed that now they have not received their dues even after working forcefully for so many years in Bangkok.
Related Posts
The Thai officials reached the location after they received a tip off from the Labor Protection Network Foundation. On December 5, the police officers reached the house where she has been working for so many years and freed her.
There is a huge possibility of the woman being trafficked to this place as when she came to work for the family, she was only at primary school age.
She is now being treated for all the things that she went through be it physically or menatlly. However, the officials have not disclosed the kinds of tourture she had to experience while living with that family for so many years.
But this particular case highlights the plight of the migrant workers who are forcefully brought to foriegn countries and are being treated in a horrific manner. Most of the cases are from Myanmar, Cambodia and Laos where migrant children and women are mostly the ones to suffer maximum damage. They are exploited as domestic helps or in the name of child labour, where children are not only denied education but also are selected to extreme level of exploitation in the country.