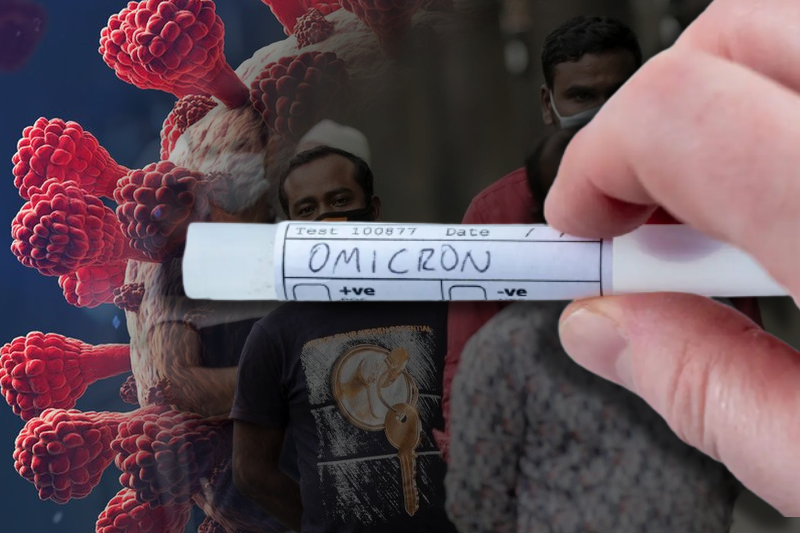 Migrant workers returning from Thailand to Cambodia as the Omicron threat grows

Cambodia – Migrant workers are returning from Thailand to Cambodia as the Omicron variant threat grows. Provincial authorities working at the Cambodian-Thai border said the figures for migrant workers returning from Thailand have increased recently because of Omicron fear.
Thailand has opened its borders to welcome legal migrant workers back to work, however, the fear of the Omicron variant is stopping them from going to work. Reportedly, they are fearing that the new variant could be dangerous for their health.
Related Posts
Migrant workers returnee
In August, thousands of migrant workers returned from Thailand, however, the figures were 50 returnees a day. By early December, the figures for migrant workers returning from Thailand rose noticeably to around 500 per day.
Cambodia's Oddar Meanchey province Deputy Governor Dy Rado, said that migrant workers are still very concerned about the Covid-19 virus and its deadly variants. He also said that fear of the Omicron variant's potential is disrupting employment.
Migrant workers crossing borders
Deputy Governor Dy Rado said, "The migrant workers have worked hard to find jobs in Thailand." He further said that migrant workers often pay money to job brokers to get the job or to cross the border illegally. Despite this, in the last few weeks, the government have noticed more than 100 migrant workers returning per day.
Rado also talked about the illegal border crossing of migrant workers. Illegal border crossings between Cambodia and Thailand remain an issue. Reportedly, many migrants risked arrest in search of jobs in the neighbouring country.
Banteay Meanchey deputy governor Ngoun Mengchroun said that authorities on both sides of the borders are working hard and that the number of returnees is growing. He said to return to the neighbouring country, the migrant workers had to undergo a Covid-19 test to prevent transmission of disease. Earlier, Thai authorities have stepped up efforts to deport migrant workers crossing illegally into the country from the neighbouring countries in search of work.