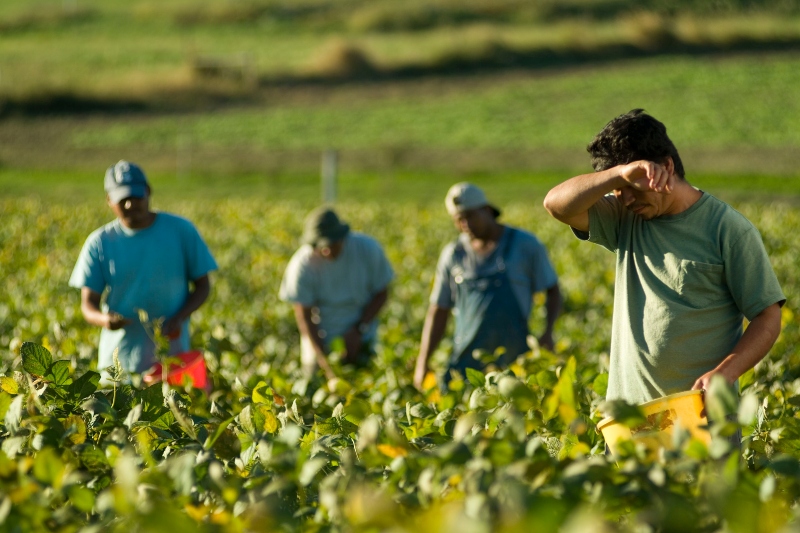 this us state witnesses labor trafficking in the agriculture sector

United States – Illinois has a huge agriculture sector which essentially means that the number of labors dedicated to agriculture is also a lot. The lot is dedicated to soybeans, corn and pork, which overseas America's big business.
The contribution of Illinois as a state in terms of farming is also quite huge as the number clearly contributes a lot to the economy of the country. The number adds up to $50 billion dollars to the state's economy. But did you know that despite such an amount of contribution, the situation of laborers of Illinois is extremely vulnerable.
Related Posts
These laborers have to perform long hours of duty and any day that they miss, they have to suffer with a wage cut. The Covid-19 pandemic has made the situation even worse. A report has already revealed that there is a more than 70% increase in agricultural labor trafficking.
The report was prepared by the U. S. National Human Trafficking hotline by the Polaris Group where they also revealed that it is one of the biggest crimes taking place with respect to the labor sector.
"It's truly when there's force, fraud, or coercion that keeps a person basically indentured to an employer in some way or fashion. And we see certainly a lot of it in the agricultural community," said Keberlein Gutierrez. The CEO of the Illinois Migrant Council, Maggie Rivera, also said that the current position of the level of trafficking taking place in the state is hard to determine. She added that one way of doing it would be to start talking on an individual level but again, she stressed, their answers seemed rehearsed.