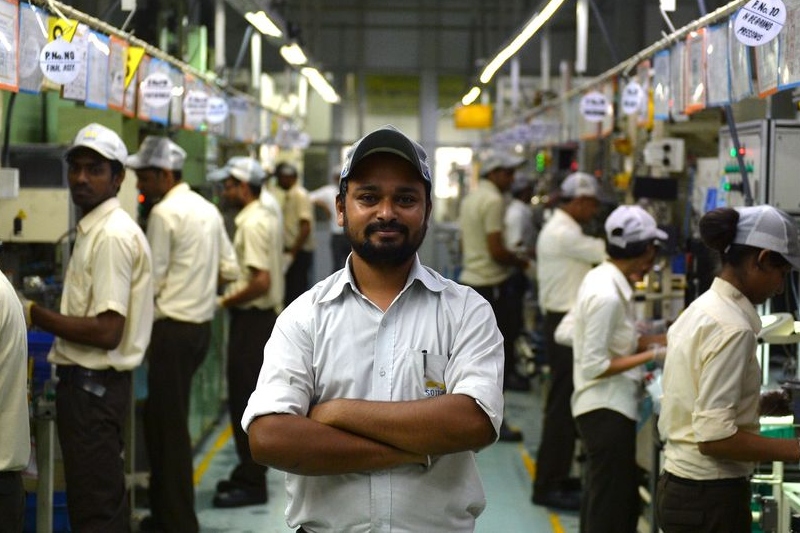 india likely to implement 4 new labor codes in fy 2022 23

India – In the financial year 2022-23, India is most likely to implement four new labor codes in various sectors including wages, social security, occupational safety and industrial relations. According to a senior government official, the new labor codes might bring in a lot of changes in wages, employment and work culture in general. These will also bring in changes in working hours and length of the work week.
It is hoped that with implementation of these laws, workers in India might be able to enjoy a four day long work week. But this would make the number of working hours on each of those four working days as 12. This is because the Indian Ministry of Labor has made it clear that even with the 4 day work week, the 48 hour work requirement per week will have to be met by the workers. This also sheds light on the fact that with implementation of these codes, there might be a reduction in take home salary of employees, and companies will have a greater provident fund liability. The regulations restrict allowances to 50 per cent, which means that half of the salary drawn by employees would be basic wages. The contribution to provident fund (PF) is calculated as a percentage of basic wage that includes the basic pay and dearness allowance (DA).
Related Posts
"The four labour codes are likely to be implemented in the next financial year of 2022-23 as a large number of states have finalised draft rules on these," the senior government official said. "The Centre has completed the process of finalising the draft rules on these codes in February 2021. But since labour is a concurrent subject, the Centre wants the states to implement these as well in one go."
It is informed by the official that at least 13 states have pre-published their draft rules on these labor laws. Union labour minister Bhupender Yadav, too said in the Rajya Sabha this week that the Occupational Safety, Health and Working Conditions Code is the only code of the four labor codes on which at least 13 states have pre-published the draft rules. The highest number of draft notifications are pre-published on The Code on Wages by 24 states/UTs followed by The Industrial Relations Code (by 20 states) and The Code on Social Security (18) states.