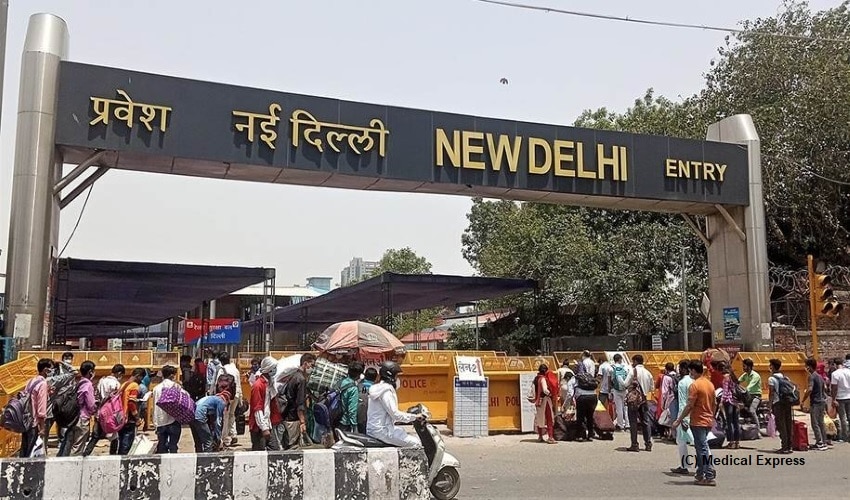 The Covid-19 lockdown in India brought about many things to light; one of them was the plight of migrant workers.
The Covid-19 lockdown in India brought about many things to light; one of them was the plight of migrant workers. They not only faced joblessness, no wages, loss of shelter, lack of food but also were politically ignored in the initial months.
In order to begin their livelihood after spending several months in their respective villages, many migrant workers from Sundargarh started returning to city to face the challenge of finding a new job.
Since March 23, when PM Narendra Modi announced a nationwide lockdown to control the spread of the coronavirus pandemic, migrant laborers in India were the worst hit as they were surviving on daily wages, and suddenly they were out of job and stranded in a different state without permanent shelter.
Thousands of migrant workers had walked kilometers to reach their hometown, however with practically no work in villages to feed their poor family, laborers were left with no choice but to return to urban cities in search of work.
As per The Indian Express, Binita Tirkey a migrant worker from Tiklipada village in Bargaon, along with 35 more workers from nearby areas left for Goa in a transport arranged by a fishing business. However, to support her family, she has no alternative except to move to the city.
#OPINION | Migrant workers, as a group, are among the most neglected strata of our society, writes Maansi Kumar.@gsvasu_TNIE #migrants https://t.co/pvoZoIkD0x

— The New Indian Express (@NewIndianXpress) October 2, 2020
Sundargarh MLA Kusum Tete said that numerous employers had organized transports for many laborers from Tasladihi and Mohulpali panchayats in Tangarpali to return to Goa.
The Code on Occupational Safety, Health, and Working Conditions tabled by the legislature in Lok Sabha in September, permitted them to enlist themselves on an online website, fixing a pay limit, creating cess benefits, and giving provision for a yearly travel allowance.
Collector Nikhil Pawan Kalyan also affirmed that the government is dedicated to the support the laborers; around 12,000 migrants who returned to villages got jobs under the Mahatma Gandhi National Rural Employment Guarantee Act (MGNREGS).
According to the District Rural Development Agency, around 33,000 workers had returned to their villages. But, the government is unable to produce sufficient jobs for people within the regions of Sundargarh and Talsara Assembly.
However, the coronavirus pandemic and lockdown measures led laborers on the verge of poverty, and incapable of taking care of their families. Due to which, the Modi government faces criticism by the Opposition parties and is described as a "year of dissatisfaction, terribly bad administration".
Article Credit: The New Indian Express/ The Hindustan Times/ The Mint