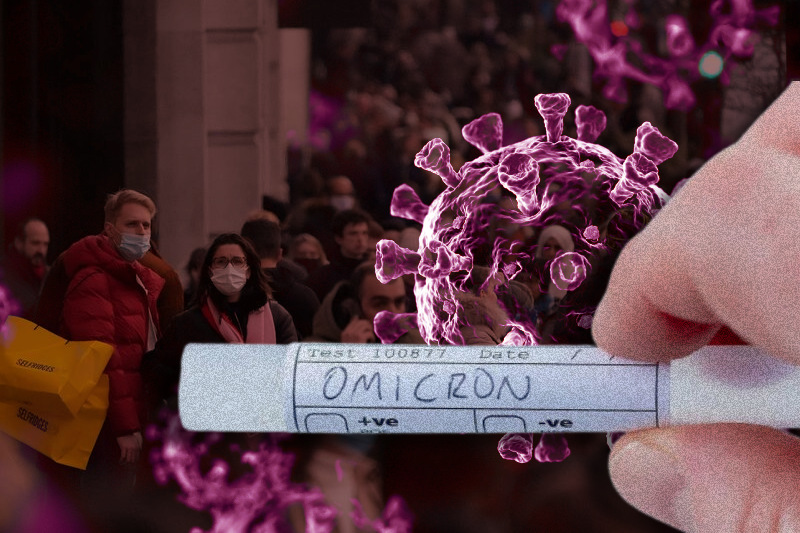 Covid-19 new variant threat: Migrant workers fear new variant, however no Omicron amongst them

Thailand – border officials in frontline provinces are tightening up controls to prevent the Omicron variant from being transmitted to the local population by migrant workers. However, so far no Omicron cases have been detected amongst them.
In previous months, the provinces bordering Thailand saw numerous numbers of returning migrant workers. It led to an increase in cases of the Delta variant of Covid-19. It became evident that the returning migrant workers were responsible for the rapid spread of Covid-19 cases.
Provincial authorities working at the Thai border said the figures for returning migrant workers increased recently because of Omicron fear. Reportedly, the migrant workers are fearing that the new variant could be dangerous for their health.
Related Posts
Omicron cases in Thailand
According to the National News Bureau of Thailand, the Thai Department of Medical Sciences reported 205 Omicron cases in the country. Reportedly, out of those 205 cases, 180 cases of Omicron were detected among international travellers. Army spokesman Major General Mao Phalla said to tighten up the controls to prevent the Omicron from being transmitted. The officials are also keeping a close eye on international borders to tackle the further spread of Omicron cases.
Mao Phalla also talked about illegal migrants. He said that officials tightened controls to prevent migrant workers from crossing illegally into Thailand. They also noticed that smuggling cases declined when returnee numbers increased. However, to return to the neighbouring country, the migrant workers had to undergo a Covid-19 test to prevent the transmission of disease. Reportedly, migrant workers often pay money to job brokers to get the job or to cross the border illegally. Despite this, in the last few weeks, the government noticed fewer migrant workers returning per day. According to Khmer Times, the Omicron variant continued to strike fear into migrant workers, as the numbers of returning workers noticeably decreased when compared to earlier in December.