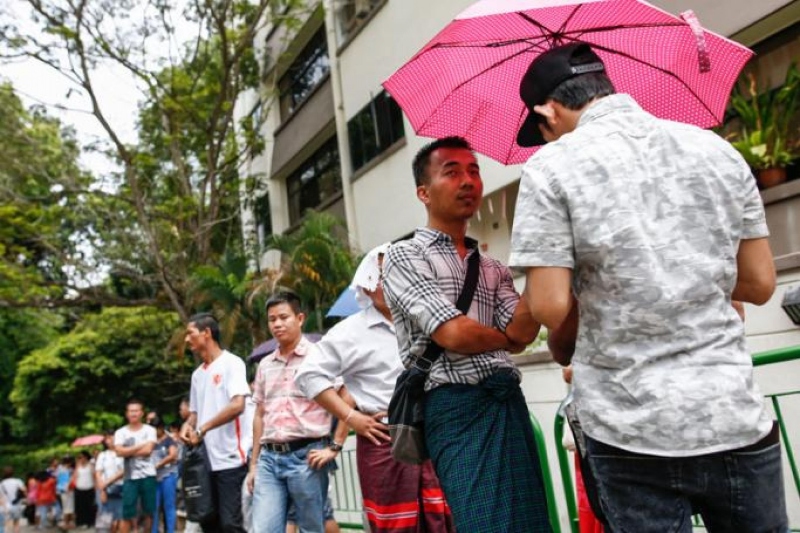 myanmar migrants are forced to search for work in other countries

Myanmar – Left with no options, Myanmar migrants are forced to search for work in other countries and this time their journey has started from Thailand. Due to the proximity factor, many of the migrants are heading to Thailand after they have lost all hopes of being able to find any work in Myanmar.
As per a report, thousands of desperate migrants have been demeaning for a work opportunity for months but after they found that their country was unable to fetch work for them, they have decided to move to Thailand. This is not the first time that Myanmar migrants have chosen Thailand as tehi work ground.
Last month nearly 250 migrants were arrested while trying to cross the northern border of Myanmar with Thailand. They were reportedly getting help from eight of the Thai guides who were also responsible for unofficially appointing them for labor work. But since Covid-19 pandemic, migration related policies have become stricter making people suspect the legality of the migrants.
Related Posts
But no matter how much these emigrants are wishing for the shift, their numbers have significantly reduced from last year as the protocols are getting stricter. The Thai border patrol is detecting many migrants crossing the border for job search but they are also being caught while trying to cross the border.
Like most other nations, Thailand's economy has also fallen but when compared to other neighbouring nations, it has still managed to stay firm.
This was further stated by an expert dealing in migrant workers studies who said, "Although Thailand's economy has also fallen on hard times during the pandemic, it has remained relatively robust compared to its western neighbor." Since the military coup in February this year, Myanmar's economy has further fallen as many of the countries are redistricting and maintaining relations with it.