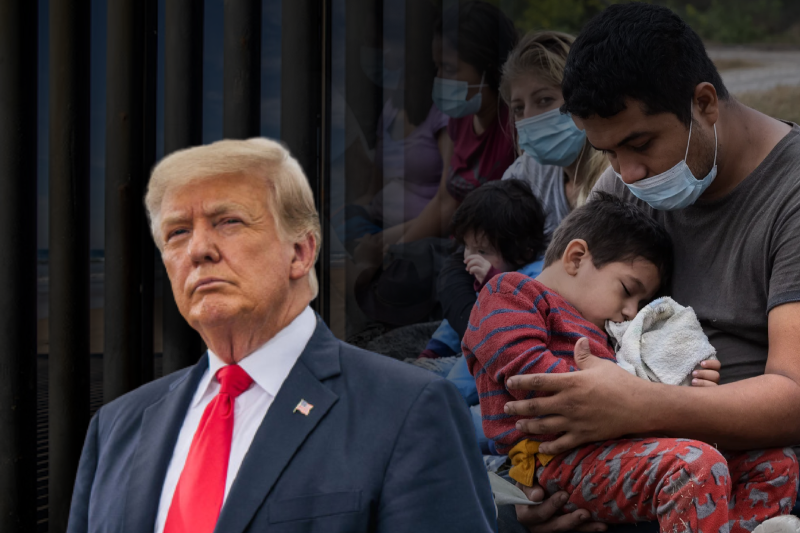 biden revives trump's "remain in mexico" policy

Mexico – The plight of asylum seekers from Mexico doesn't seem to come to an end. President of United States of America, Joe Biden has reinstated the policy from former president Trump's era that would now require asylum seekers to return and wait in Mexico while their claims are under process in the US. Restoration of "Remain in Mexico" programme may trigger violence and crime in US-Mexico border camps, the human rights and migrants groups have said.
The policy by Trump administration was earlier suspended by Biden on "inhumane" grounds but was later reestablished by courts. One other major policy from Trump era that has been resumed by Biden administration is Title 42. This policy would allow US to quickly expel migrants from US on public health grounds.
Related Posts
What is "Remain in Mexico" policy and why is it reinstated?
Donald Trump, former President of US, had introduced the policy under title "Migrant Protection Protocols". It was initiated to send back over 60,000 asylum seekers to Mexico. The policy in fact brought more challenges to the vulnerable migrants as the long waiting time in Mexico exposed them to crime and violence. According to charity Human Rights First, more than 1,500 cases have been reported of kidnapping, rape, torture and other violations committed against migrants who were returned to Mexico.
The strongly criticized policy was immediately suspended by Biden as he took office as US President. But in August a Trump appointed federal court Judge Matthew Kacsmaryk, ruled that the policy was improperly cancelled. On Thursday, White House press secretary Jen Psaki said that President Biden stands by his remarks that the policy has "unjustified human costs". "But we also believe in following the law," she said.
Implementation of the policy is expected to begin next week at Texas and California ports of entry. The policy has been revamped to limit time spent on each application to six months. The Biden administration's decision of reinstating policy has met stark criticism by pro-immigration groups, rights activists and even lawmakers from the Democratic party. The American Immigration Council rejected the administration's "claims that it can administer the Remain in Mexico program in a more humane manner". The council further added, "Today is a dark day for the United States and for the rule of law."
The programme will now also include any migrants from Western Hemisphere, including asylum seekers from non-Spanish speaking countries like Haiti. The group said that President Biden has rather "made the programme even broader than under Trump".
The implementation of this programme will lead to horrific human rights abuses and violations against the vulnerable people. The American Civil Liberties Union (ACLU) said the reinstating of programme will lead to "horrific abuse, including torture, rape, and death".