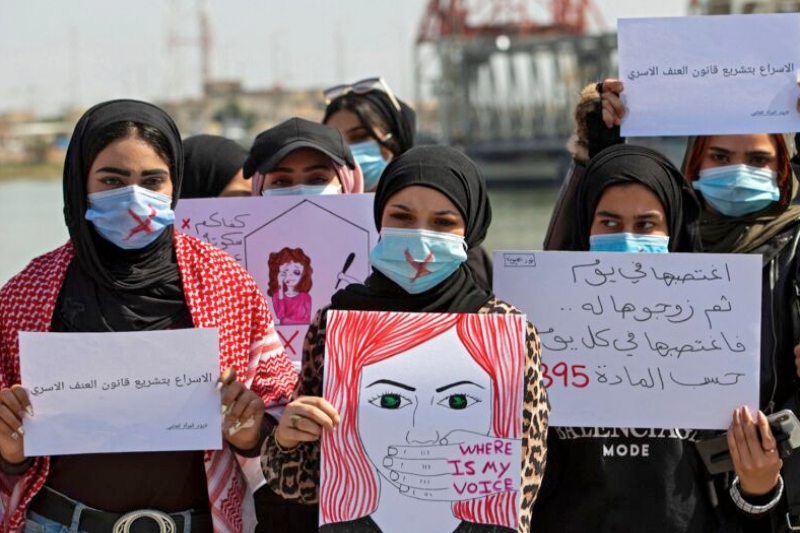 child rape and security forces' actions spark anger

Iraq – An incident took place in Iraq which caused outrage among the Iraqi people. A teenage girl was raped by the authorities official in Iraq. Her face was deformed in an acid assault. Several women slammed the authorities over this issue.
A video was made by the Interior Ministry in a hospital. The video confirmed that the teenage girl was raped. It claimed that the perpetrator was her neighbour and had been arrested. Reportedly, the rapist was a worker of the Interior Ministry.
The video went viral on December 26 amongst journalists. It created massive outrage among Iraqis and journalists. An Iraqi human rights group posted on Twitter about the accused. According to the human rights group, the perpetrator had allegedly raped one other woman earlier. That woman had been killed by her household in a so-called "honour killing" because of the rape incident.
Related Posts
Human Rights Watch on Iraq's laws
Over a year and a half before the latest high-profile case of violence against a teenage girl, Human Rights Watch had said that Iraq had an "urgent need" for a law against domestic violence to protect women and young girls. Inappropriate comments and behaviour from male security officers targeting women became common in the country in recent years.
Similar incidents in the country
In April 2020, a disabled woman was gang-raped in Kirkuk, an oil-rich province in Iraq. The woman was mentally handicapped. The men who assaulted the woman filmed the crime and posted the video on Facebook. Massoud Barzani, head of the ruling Kurdistan Democratic Party (KDP) called on the Iraqi federal government as well as the Kurdistan Regional Government (KRG) to conduct a joint investigation into the matter. Subsequently, the dispute between the central government in Baghdad and the Kurdistan Regional Government (KRG) sparked outrage.
In April 2019, a 7-year-old girl was abducted from her school and gang-raped in Erbil. Her father claimed that police threatened him not to speak about the case.