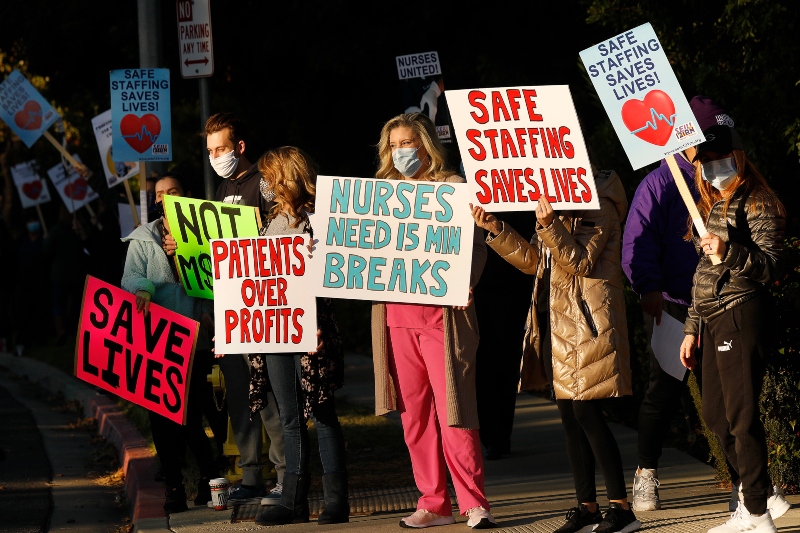 bring back the covid sick leave in california

United States – Many California state advocates for workers' rights and lawmakers have called for bringing back the Covid-19 sick pay. The urge has been made to California State Legislature as the case number of highly transmissible Omicron variant of coronavirus are being reported in the US state. "We are facing a surge perhaps like we haven't faced before in this pandemic," said Steve Smith, the Communications Director at the California Labor Federation. "And workers are without any protection in terms of paid sick leave."
When the pandemic outbreak was reported early on, state of California had offered 10 days of paid leave for every worker for reasons related to Covid-19 infection. This included cases in which the worker was infected, or had to take care of any other family member, or even staying back to look after a child due to Covid related school closure. The cost of leave was taken care of by the federal government. The provision was later expired on September 30, 2021. Governor Newsom of California did not issue an executive order for program's renewal. Furthermore, the legislature did not pass any new bills to keep program.
Related Posts
"We've got a gaping hole in the safety net right now. That's why we need to bring COVID paid sick leave back," stressed Smith.
Citing isolation standards revision by the CDC (Centre of Disease Control), the Labor Federation has underlined the current requirement of this program to be brought back for workers. Under CDC guidelines, people tested positive have to quarantine for five days, while those exposed to the virus need to isolate for 5-10 days.
San Diego's leaders too have joined in the call. On Monday, San Diego County Board of Supervisors Chairman Nathan Fletcher said, "We don't want a worker to have to make a choice between their health and feeding their families." Fletcher added, "That is a tool we had in the height of COVID. I think that is an appropriate tool right now."
But not all agree to the deemed necessity of bringing back the sick leave for Covid-19. "California offers the most abundant leave programs in the country," says John Kabateck, the California State Director for the National Federation of Independent Businesses. The NFIB represents 15,000 small businesses in the California state. "We just think adding one more is another brick in the backpack of small business owners who are struggling to keep the doors open," he adds.