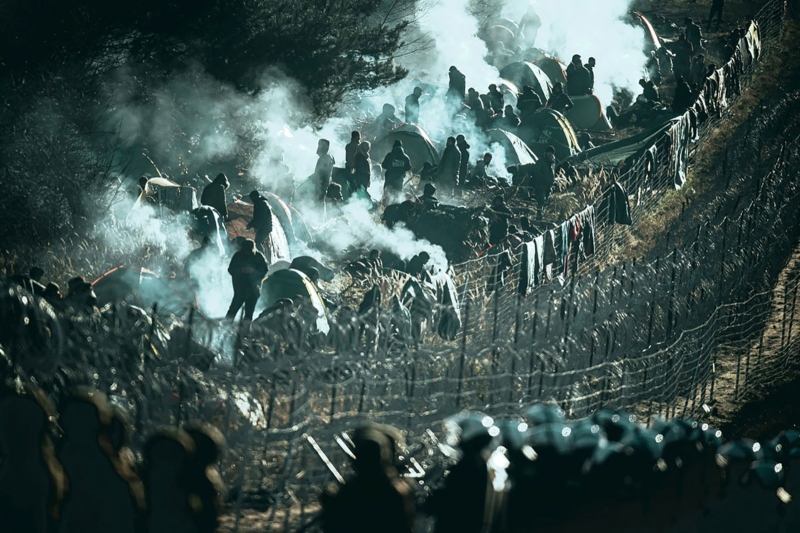 migrant battle intensifies on belarus border

Belarus – Many migrants are thronging the border of Belarus creating a human catastrophe difficult to manage for government agencies and police forces too. It is being termed as humane crises in the Eastern European countries. Most of them are seeking to reach the west through Poland.
Things have been getting violent as police is now forced to resort to water cannons and tear gas to keep desperate crowds at arms' length. Temperatures are dropping and this is of no help to refugee-migrants being left drenched and cold.
Video footages show on media agency websites as surge of migrants started to move out of their makeshift living arrangements at the Belarus border to move towards the fence that separates both the nations. Many have crossed the border in the dark of the night, hoping they would be discovered by aid agencies and not police on the other side.
Related Posts
Freezing and hungry, it's a humane debacle that is a replay of what has been seen in other poor countries ravaged by either bad governance or by internal civil unrest. People are being discovered hungry, with children on their backpacks, desperate to a way into the Western nations.
Meanwhile European Union has said it is going to sanction Belarusian government for not taking action in civility towards the escalating issue at the border. In response, Belarusian dictatorial government under Alexander Lukashenko intends to cut off gas to the EU nations. The whole debacle unfolded when EU suggested that Belarusian counterpart has indeed enticed migrants with the false promise of easy entry to the EU as part of an "inhuman, gangster-style approach".
The migrants thronging the border comprise Syrians, Iraqi-Kurds and Yemenis too. Apparently, false messaging on social media enticing people to move in masses has also led to the mass movement to the border. Lukashenko is being accused of having pushed Middle Eastern migrants into another war zone and geopolitical battle with no way forward and no way to go back.