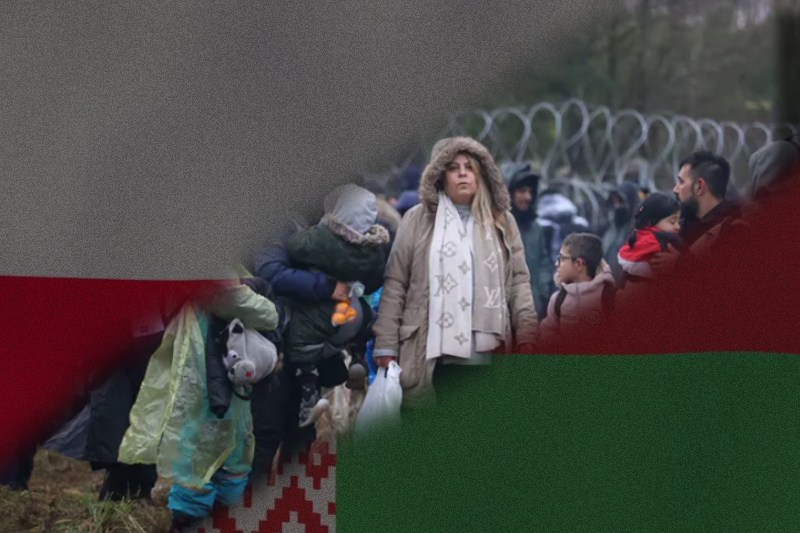 tense border situations or in times of crisis between two regions

Europe – In tense border situations or in times of crisis between two regions, cities or countries, it is always the people who suffer the most. The crisis between Belarus and Poland is no different from this very effect of unintentionally targeting civilians for a power grab situation.
Since the last few weeks, tensions between Belarus and Poland have been drastically increasing and if local news reports were to be followed then it has come into view that migrants located between the countries are suffering amid the chaos. They are constantly attempting to cross the border by finding a way across barbed wire fences.
Talking about the situation at the border, the spokesperson for the Office of the High Commissioner for Human Rights, Liz Throssell said, "It is a terrible situation, we are seeing people in terrible circumstances, in the bitter cold, even reports that people have died."
She also added that this is the reason why the high commissioner chose to speak about the issue more stressfully. They want to establish the most basic fact that the human rights of these migrants should always come first and in no way should they have to suffer between two countries, she clarified.
Related Posts
Even under the international human rights refugee law, it is extremely important that these people are respected despite whatever political motivations they have. Using refugees or migrant workers for political gains should never be accepted and the same was stressed by the UN Refugee Agency spokesperson Shabia Mantoo.
Mantoo said that what is happening is acceptable as there have been numerous times that the United Nations has already stated that asylum seekers, refugees, migrants should not be used to reach political goals and if that is being done then it must stop.
The European Union has imposed sanctions on Belarus alleging human rights violations and that resulted in chaos in border areas. The situation is extremely turbulent for migrant workers especially given the weather conditions they are being subjected to at present. There also has been an increase in migrant workers population in the European nations especially Poland, Lithuania and Latvia. Many are choosing to step in from the Middle East, South-East Asia and other regions to find their way to one of these countries via Belarus.