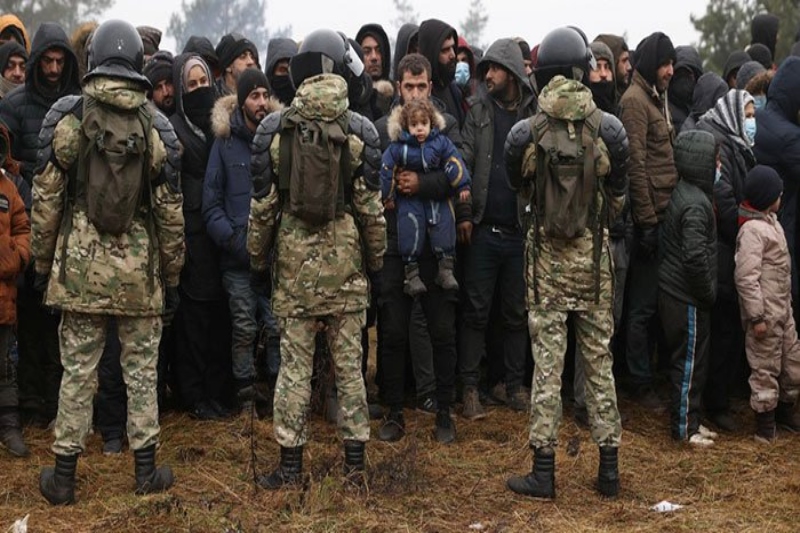 iraq repatriates 4000 of its own from belarus polish border

Iraq – It is all mayhem at the Belarusian border and Iraqi government has finally decided to call the shots, at least for their own. Iraq entered into talks with the Lithuanian side to ensure that it can bring back its own.
Towards this, Iraqi Foreign Minister Fuad Hussein met with his Lithuanian counterpart Gabrielius Landsbergis. After this, as many as 4000 Iraqi migrants stranded on the Belarusian-Lithuanian border could return back to Iraq.
Post this, still there would be some left to on the border, but will be returned voluntarily.
Since August, the EU countries bordering Belarus — Lithuania, Latvia and Poland — have reported a dramatically growing number of irregular crossings.
Related Posts
Over 8,000 people have tried to enter the bloc via the Belarus-EU border so far in 2012, up sharply from just 150 last year.
Iraq was the first country to have stopped movement of migrants through Belarus. Using unfair tactics, Belarus is said to have given generous visas to potential travelers through seemingly official channels, including diplomatic missions and travel agencies, and invites them into their own country. They were later shown the way to the borders, luring them into easy access into the European Union.
The Iraqi migrants had come through Lithuania, Poland and Latvia and were later shown the way to the borders luring them into easy entry into the European Union. Since November 18, the Iraqi government has organised "10 flights from Baghdad to Belarus" to repatriate its citizens, Fuad Hussein told a press conference in Baghdad with his Lithuanian counterpart.
The flights have generally arrived in Iraq's autonomous Kurdistan region, where many of the would-be migrants are from, before continuing to Baghdad. With the intent to create disharmony amongst the EU nations and on the borders dictatorial Belarusian strongman Alyaksandr Lukashenka has been accused of funneling thousands of mostly Middle Eastern migrants to the borders of Poland, Latvia, and Lithuania. This has been termed as the "hybrid attack" by him, to retaliate for Western sanctions that were imposed following Lukashenka's crackdown on those protesting his reelection in a controversial vote in August 2020.